Are you someone who's ever wondered what it's like to work at a place where your growth isn't just a buzzword, but a reality? If you're someone with aspirations beyond the ordinary, if you're eager to be part of a team that values your development as much as you do, then you're in for a treat. At In Marketing We Trust, we've carefully cultivated a culture that thrives on nurturing your potential.
The All-Important Career Development Plan (CDP)
"Career Development Plan" or CDP for short. It's often viewed as some corporate hoopla where you're told, "Sorry, your career plans don't fit our offerings, so we don't have any growth opportunities for you." We reckon that's not quite fair. We're genuinely interested in what you want to achieve—whether it's becoming a subject matter expert in your field or broadening your skills across various domains.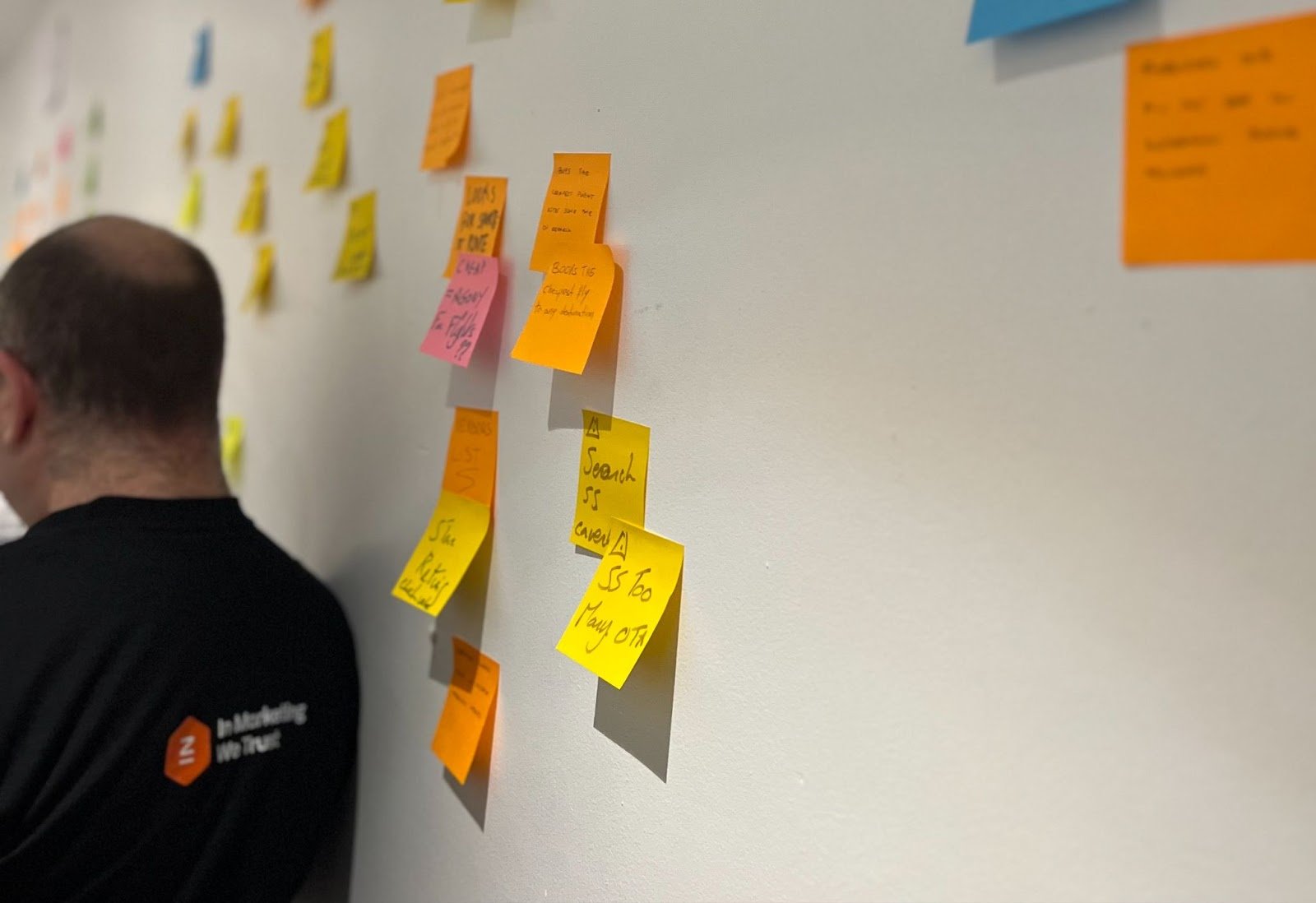 CDP: What Makes It Unique Here?
The CDP isn't a one-size-fits-all spreadsheet that gets shoved under your nose during onboarding. Far from it. We want to know what it is that lights a fire in your belly; is it honing your English writing skills? Or are you dreaming of an entire career pivot that we can reasonably facilitate—say from a Digital Marketing Specialist to a Head of Digital who possesses skills from various specialisations? The question isn't "Why would you want to do that?" but rather, "How can we help you get there?"
Key Features of our CDP
Training and Education: Imagine this as a bespoke training plan for your growth. Want to snag some certifications? Interested in specialised training? We collaborate to identify and document which courses or programs you'll participate in over the nominated training period.
Mentorship and Coaching: This is a two-way street. We pair you up with mentors within the team who are not just experienced but also have a vested interest in seeing you succeed. Every quarter, you will have a new mentor; this offers you fresh perspectives and ensures that you have the opportunity to acquire dynamic skills and knowledge.
Job Shadowing and Cross-Functional Assignments: Ever wondered what your colleagues in other departments do? Job shadowing gives you a sneak peek into other roles, enriching your understanding of the business and function as a whole.
Performance Evaluation and Feedback: We believe feedback is a gift, and regular, honest evaluations are the wrapping paper. Each quarter, you'll know exactly where you stand and what you need to focus on next.
Real Stories, Real Growth
Incorporated into our CDP are real-life examples of team members who have transitioned into different roles within the company or taken up special projects that align with their individual growth paths. This is so you can see that our career development program isn't just on paper; we offer a living, breathing approach to learning.
Promotions and Advancements
At In Marketing We Trust, promotions aren't some mythical status afforded only to the chosen few. It's a structured, transparent path that you walk on, normally achieved by following a CDP. Our superstar Digital Director, Selina, is a classic example—she started as a Head of Growth in 2020 and rocketed through three promotions in less than three years. Now, she's at the top of her current discipline, and she isn't stopping there.
You could also consider Martin Dunk, who has transitioned from the mid-tier role of Corporate Services Manager right up to the Head of Corporate Services. His role has evolved from focusing solely on establishing daily operational tasks into being the luminary for all higher-level strategic thinking in relation to operations, whilst doubly having complete oversight across all finance and legal initiatives within the business.
So, What's Behind the Promotion Ladder?
Skill Enhancement: A promotion isn't just a fancier title; it's an opportunity to grow and learn.
Leadership Training: New roles often require new skills, and we make sure you're well-equipped to face the challenges ahead.
Financial Rewards: Naturally, a promotion also comes with an increase in your financial package, among other benefits.
Cross-training
Why should you stick exclusively to your department when there's a whole company to explore? Cross-departmental learning is one of our secret sauces. Whether you're in Analytics and have an itch to learn about Cloud Platforms, or you're in Delivery and want a crash course in GA4, you don't have to look too far.
Spontaneous Learning vs. Planned Shifts
While major career shifts are generally planned through your CDP, spontaneous learning is always welcome. Many of our team members have enriched their skills by participating in short-term projects across different departments, which in turn offers a fresh perspective to team members in that division of the agency.
Soft Skills? We've Got That Covered, Too
We get it—soft skills like communication, leadership, and time management are just as crucial as your technical abilities. We've got structured programs, workshops, and an allowance for staff participation in external courses to ensure you're on the road to becoming the full package.
For example, last year, our annual conference theme was a "Storytelling" workshop, where everyone was required to participate in a personal branding exercise, by developing and presenting their own story to the team. We found that this not only boosted the team's communication skills but also fostered a sense of community.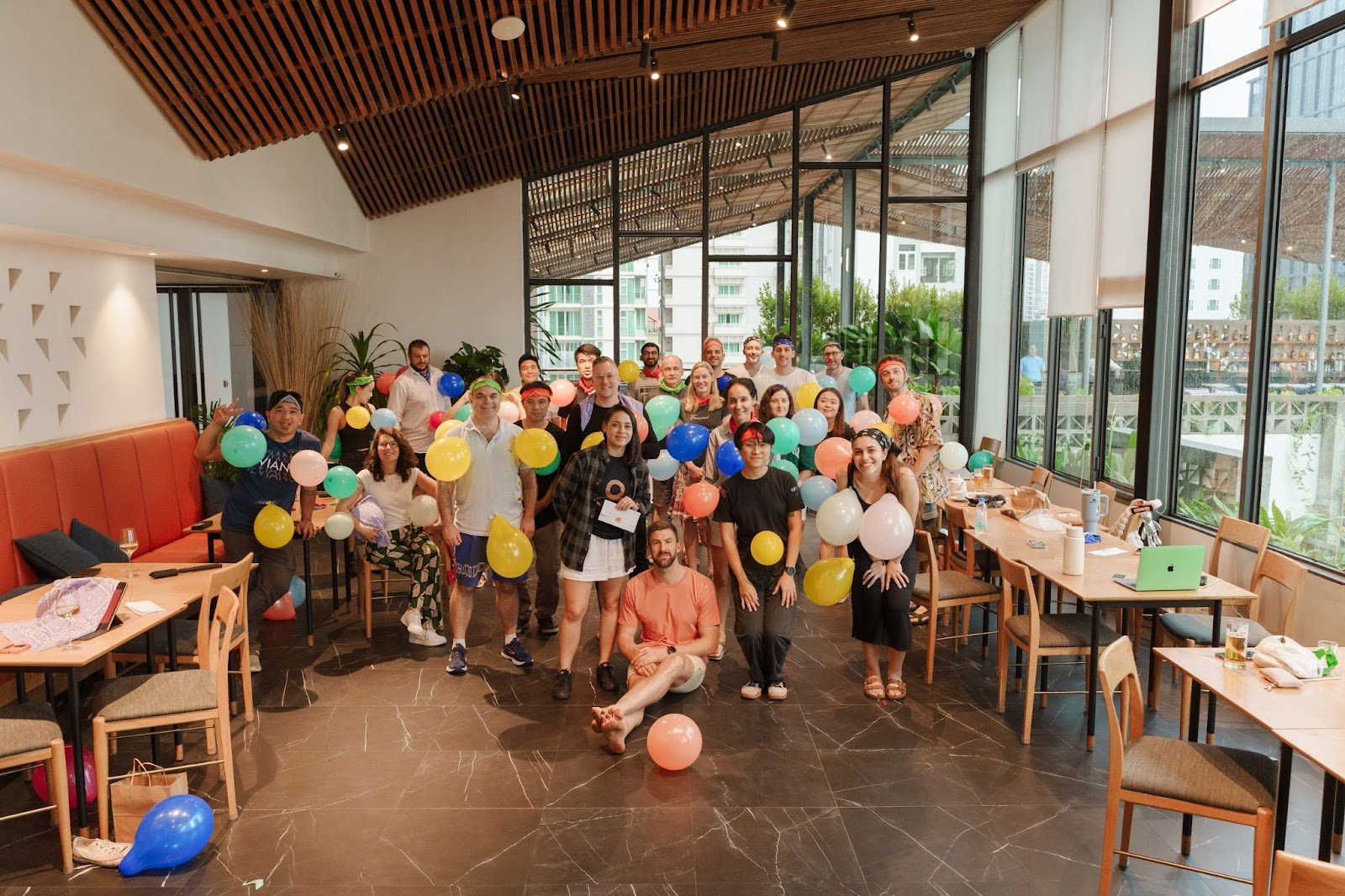 A Seat at the Decision-Making Table
Whether it's contributing to key performance indicators (KPIs) or shaping the strategic direction of the company, your input matters. After all, as our CEO Paul famously says, "Those working at the frontline often have the best insights."
So, that's the scoop on life at In Marketing We Trust. Beyond our impressive skills, it's our dedication to our team that truly sets us apart. With tailored career development plans, cross-departmental learning, and a chance to shape the company's future, you're not just advancing your career here—you're evolving as an individual.
But wait, there's more. Curious to experience our vibrant culture and discover what it's like working with us? For a deeper dive, check out our career site. Uncover insights into life at In Marketing We Trust, our values, and the myriad of exciting opportunities that await.