We are incredibly excited to officially announce our rebrand! It's quirky and fun, just like us. If you haven't already, check it out now (…the funk soul brother). But of course, it still maintains our data-driven and professional nature you know and love.
After experiencing significant global growth over the past two years (we've grown over 85%!!), and expanding our operations into new markets and countries it was time for a rebrand to better reflect who we are today. We worked closely with Nibble Digital to create a brand new visual identity and communication strategy.
Our CEO, Paul Hewett said:
"As a growing business, it's crucial to have a brand that genuinely reflects our identity, our unique selling proposition, and our position in the market. We've been fortunate to win and retain some of the world's most well-known and loved brands over the past few years. They appreciate our results-driven approach and trust us implicitly, which aligns with our brand name."
As one of Australia's leading technical performance agencies, we work with some of the biggest brands in the world, including Expedia, Coca-Cola, American Express and Isuzu. Closer to home we provide expert data-driven marketing to Tourism Australia, University of Technology, Sydney and Mitre 10. Check out more of our clients here.
Our clients view us as an extension of their team so trust was the core message for our rebrand. This insight has been turned into a powerful brand thought, with our new tagline: "Measurable results. Immeasurable trust." This sentiment is carried forward through all marketing collateral and is reflected both internally and externally.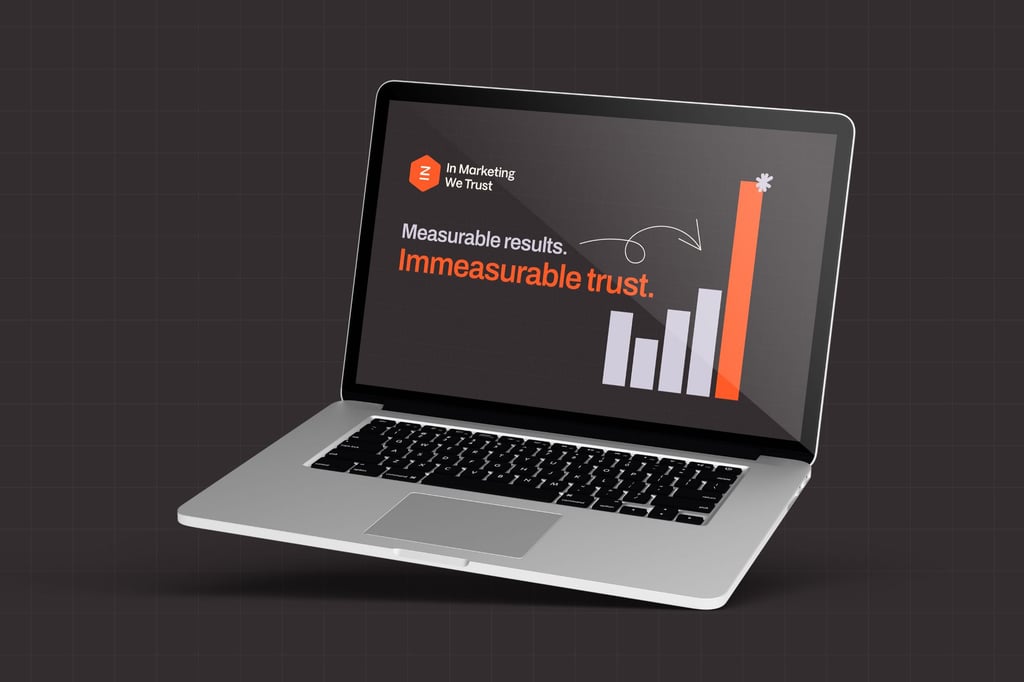 "Our new tagline, 'Measurable results. Immeasurable trust.', perfectly encapsulates why our clients continue to expand their partnerships with us." says Paul.
With a heavy focus on data, our new visual identity is fun and vibrant while still maintaining our deep maturity and expertise. Our Data & Engineering division has successfully built and launched proprietary AI-powered software used by some of the world's most advanced performance marketing teams across Europe, North America and Australia. Data is essential to our new brand identity.
With this in mind, data elements are referenced by using geometric shapes and grids in the design as well as handwritten annotations which allude to our team's intervention in analysing and acting upon our client's data.
With a new visual identity that truly reflects our values, we are now focused on further expanding our exponential growth across our core services of data & analytics, SEO and paid media, establishing our stronghold in APAC and broadening our position globally. Read more about our expansion here.