The Ultimate Guide on How to Setup GA4
If you are trying to figure out how to setup GA4 then you are in the right place. The clock is ticking fast on the deadlines Google has set and Universal Analytics will cease to function at the beginning of July 2023.
That means it is already time to setup Google Analytics 4 (GA4) in order to start building up an annual view of data on users of your website or app from June 2022.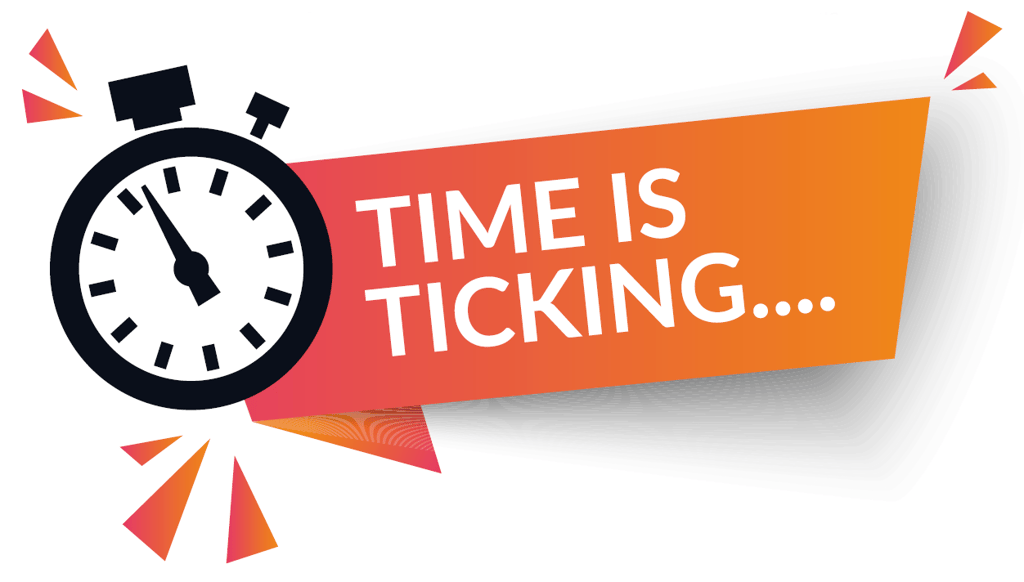 Step 1: Create A New Google Analytics 4 Property
You can create a new Google Analytics 4 property from scratch with the GA4 setup assistant. 
You should enable data collection by setting up a web stream in the new GA4 property. This measurement ID will be used in Google Tag Manager (GTM) to send data to the property.
You can also activate enhanced measurement to automatically collect event interactions such as page views, scrolls, outbound links, site search, video engagement or file downloads.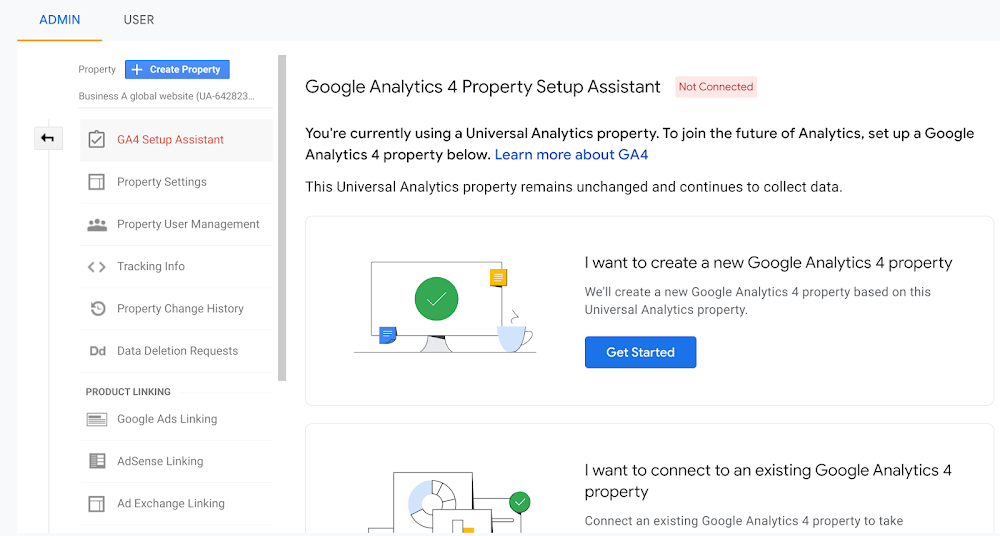 Step 2: Create Event Tags For Google Analytics 4
Before you add new tags for GA4 cleansing your current GTM set-up will be necessary if you have old tags in place there. So at this point, you should delete all obsolete or non-used tags and update active tags.
Based in the Implementation Plan you will need to implement the tags, triggers and variables to collect the required data. This includes page view and event tags. Alongside this, the development team will need to implement the datalayers. When working with In Marketing We Trust, we will provide support to your Development team during the implementation.
The synchronisation between your Analytics team and Development teams are of the utmost importance.
Once the implementation is complete on both ends (GTM and datalayers), you will need to test and validate the components using the preview mode in Google Tag Manager and the DebugView features of GA4 in a testing environment.

Step 3: Configure Conversions
Once the GTM implementation is in place and events are being collected in Google Analytics 4 it's time to configure conversions within the tool.

Step 4: Customise GA4 Interface for reporting
A key benefit of Google Analytics 4 is the customisation of the reports shown on the interface.
Standard reports include:
Acquisition

Engagement

Monetization

Retention

Demographics

Technology
Ad-hoc reports include:
Free form

Cohort exploration

Funnel exploration

Segment overlap

Path exploration

User explorer

User lifetime
You can create and apply a custom collections in the GA4 Library, in order to organise your standard reports and to create ad-hoc reports to suit your requirements.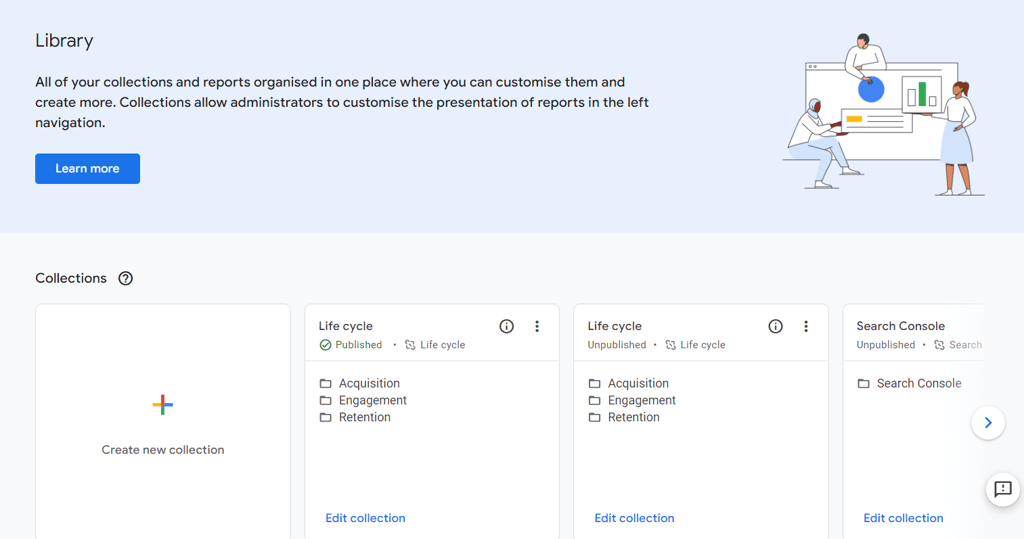 Step 5: Create Custom Audiences
You can use GA4 to build custom and predictive audience segments, in order to get deeper insights on users.
Audiences could include converted users, users who abandoned conversions, users who completed multiple conversions, users who viewed important pages and those who completed important actions. 
If you need input on how to set up custom audiences feel free to ask for advice from the GA4 experts at In Marketing We Trust.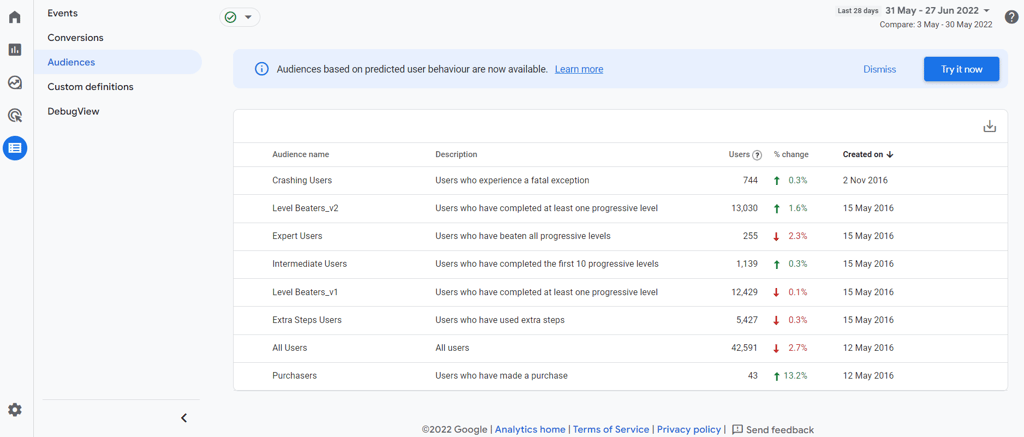 Step 6: Link Google Ads and Search Console
To enable an overview of your Google Ads campaigns and organic search performance within GA4 link your Google Ads account and Google Search Console to your new GA4 account.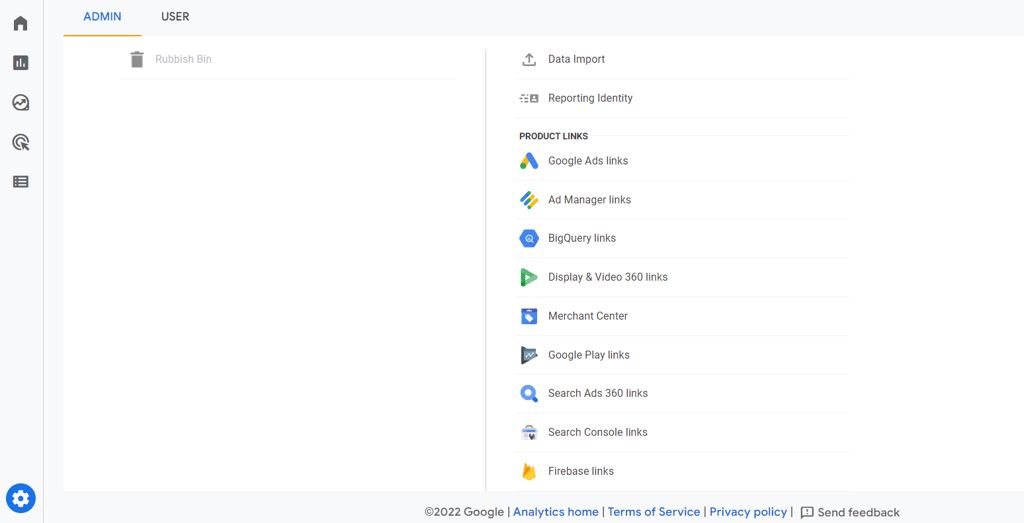 Step 7: Validate Data Being Collected
Once your new GTM configuration is published and the essential GA set-up is done you should check the quality of the data being collected in your new GA4 property. To validate this use GTM preview mode and the DebugView mode of GA4 to review the data being collected in the reports.
How to Setup GA4: Implementation Checklist
Create A New GA4 Property

Create Event Tags For GA4

Configure Conversions

Configure GA4 Interface for reporting

Create Custom Audiences

Link Google Ads And Search Console

Validate Data Being Collected
How to Setup GA4 Whitepaper
Our comprehensive guide on how to setup GA4 provides step-by-step instructions on the process, whether you are migrating from an existing package in Universal Analytics or you are setting things up from scratch in GA4 for the first time.
GA4 enables companies to get a deeper understanding of multi-device, multi-platform user journeys, whilst also helping businesses to stick to ever-stricter privacy compliance regulations.
In Marketing We Trust is a Certified Google Marketing Platform Partner, just one of 20 companies in Australia certified by Google to implement Google Analytics 4. Our team of experts have already migrated many clients from Universal Analytics to GA4.

We compiled all our expertise into one comprehensive GA4 configuration whitepaper showing you how to setup the new solution in five key stages: Prepare, Discover, Design, Implement and Launch. Our easy-to-follow guide walks you through each step of the process efficiently and logically, with simple checklists for each stage.

Next Steps
Once you've run through that checklist you are ready for the launch stage and you have nearly completed the process.
Download and dive into our free How to Setup GA4 whitepaper here. The guide gives you all the information on how to carry out the process yourself but of course, our experienced data specialists are always on call should you need a helping hand.
If you do want more information on How to Setup Google Analytics 4, we are always ready for a 30-minute call to evaluate how best we can help you. Your personal information won't be shared, and you won't get email spam or pushy sales calls from us either.
Check out our range of Google Analytics 4 services here and then get your free consultation to find out how we can help you.