Providing you with the latest and most relevant insights, tips and tricks to develop your most successful online marketing strategy yet, the Top 25 Social Media Marketing Books to Read in 2015 is your go-to list of books written by some of the world's greatest social media leaders and influencers. Discover how to grow your brand, increase engagement and build a large following over all the social networks, whether you're an entrepreneur, freelancer, small business owner or company giant. To continue your reading check out the Top 25 Social Media Books for 2014.
The Art of Social Media
Power Tips for Power Users
Guy Kawasaki and Peg Fitzpatrick
Legendary former Chief Evangelist for Apple, Guy Kawasaki, has teamed up with Peg Fitzpatrick, who he states is the best social media person he's ever met, to create The Art of Social Media, offering over 100 practical and simple tips, tricks and insights. This power couple present you with an entire social media strategy to build your foundation, gain new followers and successfully integrate social media and blogging.
"You should read this book because it is practical, tactical, and written by people who have amassed 11 million followers without paying a penny. What other authors have walked the talk like this?" – Guy Kawasaki
"We wrote a book explaining a question that we get asked a lot: how do you do what you do on social media? It was too long for a tweet or blog post so here's our book! We like to say its great stuff with no fluff since everything is a practical, tactical tip to be implemented. We hope that people will read it and be inspired to try things and experiment on social media." – Peg Fitzpatrick
Amazon – $9.95
The Road to Social Media Success
Sean Gardner
Written by Forbes' #1 Social Media Power Influencer and Huffington Post Columnist, Sean Gardner, takes a look at paving The Road to Social Media Success. Gardner analyses the opinions, strategies and trends impacting the social landscape and answers some of the big questions many new social media users have but are too afraid to ask. The Road to Social Media Success provides insight to newbies and long-time practitioners alike.
Amazon – $5.05
A World Gone Social
How Companies Must Adapt to Survive
Ted Coine and Mark Babbitt
A World Gone Social delves deep into what exactly the Social Age means for your business, offering indispensable guidance, tips and information to stay relevant and survive in a business climate in which the customers hold all the cards. In their book, Ted Coine and Mark Babbitt teach you how to build a socially enabled team and create an "OPEN" network of partners, collaborators and brand champions. Full of real world stories, A World Gone Social shows you how to lead your organisation into the Social Age.
Amazon – $19.13
The Power of Visual Storytelling
How to Use Visuals, Videos and Social Media to Market Your Brand
Ekaterina Walter and Jessica Gioglio
With the human brain processing visuals 60,000x faster than text, web posts with visuals driving up to 180% more engagement and viewers spending 100% more time on web pages with videos, Ekaterina Walter and Jessica Gioglio have discovered The Power of Visual Storytelling. Filled with beautiful images and insightful real world examples from leading companies, The Power of Visual Storytelling offers guidance on how to grow your business and strengthen your brand.
"Attention is the new commodity. Visual Storytelling is the new currency. Filled with full-color images and thought-provoking examples from leading companies, The Power of Visual Storytelling explains how to grow your business and strengthen your brand by leveraging photos, videos, infographics, presentations, and other rich media. The book delivers a powerful roadmap to get started, while inspiring new levels of creativity within organizations of all types and sizes." – Ekaterina Walter
Amazon – $18.34
Social Media Explained
Untangling the World's Most Misunderstood Business Trend
Mark Schaefer
This was the best-selling social media book of 2014, and for good reason. Author Mark Schaefer blasts a new path through the shrill world of Facebook, Twitter, LinkedIn and the other social channels to simply explain the most practical approach to social media marketing strategy. It's also a fun read. How many business books have cartoons?
Amazon – $9.69
The Tao of Twitter
Revised and Expanded New Edition: Changing Your Life and Business 140 Characters at a Time
Mark Schaefer
In this updated and expanded version of his marketing book classic, Mark Schaefer takes you as far as you want to go with Twitter, whether you aim to be a casual user or a Twitter marketing ninja. The new edition explores the "marketing muscle" of Twitter and takes a deep dive into advertising strategies, Twitter chats, the business use of hashtags and so much more. A MUST-READ.
Amazon – $11.35
The LinkedIn Code
Unlock the Largest Online Business Social Network to Get Leads, Prospects & Clients for B2B, Professional Services and Sales & Marketing Pros
Melonie Dodaro
Discover how to crack into the largest business social network which is over 277% more effective for lead generation than any other social media method out there. If you're in business, you need to be on LinkedIn but you also need to do it right. Dodaro provides you with the tools to navigate the often confusing landscape of LinkedIn and teaches you how to create a professional profile, get your profile to show up at the top of the search results, understand LinkedIn etiquette and best practices and generate leads.
Amazon – $17.05
Network Marketing for Facebook
Proven Social Media Techniques for Direct Sales and MLM Success
Jim Lupkin and Brian Carter
If you're after direct sales on Facebook then look no further, Network Marketing for Facebook contains the only proven marketing system for direct sales on facebook, plus it's the only method created by a successful network marketing distributer. World-class Social Media Marketers, Jim Lupkin and Brian Carter teach you how to make more money with the same or less effort than your current approach by showing you how to build and grow your distribution network with Facebook, giving you direct access to more than 1.32 Billion people.
"Network Marketing For Facebook gives you the skills to convert relationships into customers by personally networking on Facebook." – Jim Lupkin
"I'm really a marketing results systematizer, and I recognize that Jim is the best in the world at Facebook for Network Marketing, and his system has gotten big results in many situations!" – Brian Carter
Amazon – $7.97
Inbound Marketing
Revised and Updated: Attract, Engage and Delight Customers Online
Brian Halligan
In this revised and updated version of Inbound Marketing, learn how to attract, engage and delight customers online through increasing online visibility and engagement. Created by top marketing and startup bloggers, get the very latest information about customer behaviour and preferred digital experiences. With outbound marketing methods becoming less and less effective, inbound marketing recognises customer's behavioural changes as great opportunities and explains how marketers can get the most out of the shift to the online world.
Amazon – $14.00
Social Media for the Rest of Us
Simple Steps to Understanding & Optimizing Facebook, Twitter, LinkedIn and Google+
Deb Scott
Simple Steps to Using Social Media – Easy to Understand with Pictures!  Learn how to set-up and optimize your Twitter, Facebook, LinkedIn and Google+ for super success.  Deb Scott, BA, CPC shares her favourite tips she has learned over the years which helped her books become Amazon Best-Sellers in multiple categories and her Radio Show gain over 1 Million Global Listeners (The Best People We Know Show).  It's fun too!
Amazon – $0.95
Spin Sucks
Communication and Reputation Management in the Digital Age
Gini Dietrich
Armed with the knowledge that most readers are sick of PR books telling them how to "spin" their message, Gini Dietrich teaches marketers how to communicate honestly, openly, authentically and responsibly and in turn earn the trust of customers, stakeholders, investors and communities. In this complete and actionable guide, Spin Sucks shows you how to share your story more powerfully, humanise your organisation, create fresh and honest content, handle online criticism, keep others from stealing your content and converge paid, owned, earned and shared media.
"Spin Sucks teaches you how to communicate honestly, responsibly, openly, and authentically…and truly earn the trust of your customers. Learn how to develop your organization's story, how to create an ongoing content marketing program, how to increase your search rankings, how to do your own media relations, and how to repair your online reputation." – Gini Dietrich
Amazon – $15.47
Growth Hacker Marketing
A Primer on the Future of PR, Marketing and Advertising
Ryan Holiday
Learn how to reach more people with a modest marketing budget by throwing out your old playbook and replacing it with Growth Hacker Marketing. Acclaimed marketing guru for American Apparel, Ryan Holiday, shares his tips with other bestselling authors and multiplatinum musicians, providing highly valuable examples and case studies for aspiring growth hackers whether you work for a tiny startup or a Fortune 500 giant.
Amazon – $8.89
Welcome to the Funnel
Proven Tactics to Turn Your Social Media and Content Marketing Up to 11
Jason Miller
Jason Miller shows companies how to reach the top of the funnel, raising brand awareness, building trust, establishing credibility and ultimately driving revenue. Providing tips on how to successfully pair content marketing and social media, Welcome to the Funnel gives valuable insight into how to effectively grow your business with tactics that will work right across the board and can very quickly make an impact.
"No frills, no fluff, just useful, practical tactics, strategies and lessons for driving real results with content and social media marketing, with a touch of rock n roll flare." – Jason Miller
Amazon – $9.99
Attract, Capture & Convert
89 Simple Ways Entrepreneurs Make Money Online (& Offline) Using Social Media & Web Marketing Strategy
Mason Duchatschek, Adam Burns and Adam Kreitman
Gain key insights and ideas that can help you attract, capture and convert more of your ideal prospects into customers right away, online and offline, even if you're not tech-savvy. Attract, Capture & Convert highlights the marketing mistakes entrepreneurs make every day, so you can avoid them, do the opposite and make money online (and offline) using proven social media and web marketing strategies.
"The book is a step by step roadmap for non-techies who want to learn how to show, tell and sell online without hiring additional staff." – Mason Duchatschek
"I tested many of the strategies we've included in this book by marketing a cleaning company that I started from scratch.  I had one maid, insurance and no clients.  It didn't take long for my company to rank on the first page for some of the most valuable keywords related to cleaning services in a metro area with an approximate population of 3,000,000 people. Despite the fact that I knew relatively nothing about professional cleaning I was able to get tons of leads and customers as a result. We even made the local news. Everything I used to make it happen is included in Attract, Capture & Convert." – Adam Burns
"We've seen firsthand the mistakes that trip up most business owners when it comes to marketing. Heck, we've made a lot of these mistakes ourselves. We've shared over 80 of them in this book so readers can hopefully avoid these mistakes and shortcut their path to marketing their business successfully." – Adam Kreitman
Amazon – $13.46
Connect
100+ Mind-Blowing Strategies to Use Social Media and Drive Business Growth
Mike Kawula
Connect is a powerful collection of all the best marketing strategies that successful entrepreneurs are using on each platform to drive business growth. Kawula has interviewed hundreds of entrepreneurs to find out which strategies are working on social media and which aren't, compiling a list of the top 150 small business owner tips for each of the top social media networks. With advice from top entrepreneurs, you'll find out how to leverage social media to advance your business.
"Connect is a collection of over 100+ entrepreneurs Ninja strategies being used on each of the major Social Media sites to attract new business.  These entrepreneurs pull the curtain back and explain easily how they utilize each major social site to get results and how you can also." – Mike Kawula
Amazon – $1.00
The Book on Facebook Marketing
To Help You Set Your Business & Life on Fire
Nick Unsworth
Learn how serial entrepreneur and Facebook marketing expert, Nick Unsworth, went from rags to riches, leveraging the power of Facebook. In the book you'll discover what the biggest and most common mistakes are (and how to avoid them), how to find your ideal target market, how to create a funnel that creates leads and customers and how to build your brand by advertising on Facebook with examples of highly successful ad campaigns that you can duplicate.
Amazon – $9.95
Social Media Marketing Toolkit
Tips, Tools & Tactics for Marketing Success
Naya Lizardo
Get serious about utilising social media as part of your marketing strategy now with the Social Media Marketing Toolkit. Providing tips, tools and tactics for marketing success using Twitter, LinkedIn, Google+, YouTube and Facebook, the Social Media Marketing Toolkit is your guide to maximising your social media marketing success and achieving results with practical tips and advice that you can implement quickly and easily.
Amazon – $10.77
Everybody Writes
Your Go-To Guide to Creating Ridiculously Good Content
Ann Handley
In our content-driven world every one of us is a writer. Everybody writes is your go-to guide to attracting and retaining customers through stellar online communication. Author, Ann Handley, teaches us that writing matters more now than ever and our online words are our currency, telling customers who we are. This book will guide you through the process and strategy of content creation, production and publishing, providing actionable, how-to advice to get real results.
Amazon – $14.53
A Social Strategy
How We Profit from Social Media
Mikolaj Jan Piskorski
With insight on how companies can leverage social platforms to create a sustainable competitive advantage, Piskorski argues that the secret to success on social media is allowing people to fulfil social needs that either can't be met offline or can be met only at a much greater cost. As one of the world's leading experts on the business of social media, Piskorski provides answers to some of the greatest social media questions backed by original research, data and case studies from companies such as Nike and American Express.
Amazon – $22.19
140 Twitter Marketing Power Tips
How to Get More Followers, Generate Leads and Grow Your Business with Twitter
Shea Bennett
140 Twitter Marketing Power Tips is the ultimate Twitter marketing guide for big brands, small businesses, entrepreneurs and freelancers alike. Shea Bennett teaches you the most effective way to get more followers on Twitter, the best times to tweet to reach the most people, how to generate leads and build your email list, how to monitor your competitors and which free tool increases engagement by a massive 263%.
"140 Twitter Marketing Power Tips is the complete A-to-Z Twitter marketing resource! Find valuable startup advice for first-timers, discover how to optimise your Twitter profile, learn how to get all the followers that you want, find great content to share on Twitter, master the best times to tweet, leverage the best (FREE) Twitter tools, boost your productivity with time-saving Twitter strategies and much, much more!" – Shea Bennett
Amazon – $3.27
The Great Fragmentation
And Why the Future of All Business is Small
Steve Sammartino
The business survival manifesto for the technology revolution, The Great Fragmentation teaches existing businesses to understand the digital age and position themselves to survive and thrive in an environment where entrepreneurs and startups are genuine threats. Weaving together insights from business, technology and anthropology, The Great Fragmentation shows how technological changes will forever change business.
Amazon – $12.20
Global Content Marketing
How to Create Great Content, Reach More Customers and Build a Worldwide Marketing Strategy that Works
Pam Didner
It's not only challenging to scale content across regions, but also a daunting task to explain how to do that effectively.  Didner breaks down the complicated concept of global content marketing into a simple framework of the 4 P's: Plan, Produce, Promote and Perfect.  At each stage of the 4P's, Didner lays out both the challenges and tactics to overcome them and backs them up with first-hand experience and information gleaned from a slew of experts in the space.
Amazon – $17.40
Marketing with Social Media
10 Easy Steps to Success for Business
Linda Coles
Your step by step guide to using Facebook, Twitter, LinkedIn, Google+, Pinterest and YouTube to promote your business. Learn how to create a profitable social media strategy for your business in just 10 easy steps, exploit each platform to reap the highest returns, master the basics, optimise your content, shape your reputation and promote your social media efforts.
"Social media has changed so much over the last 12 months and because some people haven't even started using the tools yet, it seems doubly confusing to them. How can they use Instagram or Google+ , never mind trying to be successful on Facebook! And what does success on Facebook even look like – just fan numbers? 
I wrote the book to help marketers at every level grasp the concept of online marketing and give them some suggestions on the platforms they might use and how to use them. It's not about developing the biggest fan base, it's about generating an interest in your product or service and talking to people, being human online, something we forget or something we try to over complicate.
I know from reader's feedback that the book works." – Linda Coles
Amazon – $21.49
Make Facebook Work for Your Business
The Complete Guide to Marketing Your Business, Generating New Leads, Finding New Customers and Building Your Brand on Facebook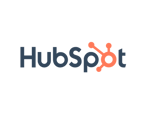 Alex Stearn
Whether you're new to Facebook or already running campaigns, Make Facebook Work for Your Business, aims to demystify social media marketing and teach you how to leverage the power of Facebook to find your ideal customers, generate new leads, drive traffic to your website and increase sales and conversions.

Amazon – $9.89
Social Media Marketing
Strategies, Tips, Hints for Any Size Business
Darren Stock
Social Media Marketing guides you through a variety of social media marketing tactics, providing tips and strategies for Facebook, Twitter, LinkedIn, Pinterest, Slideshare, Scribd, Squidoo, Hubpages, YouTube and more. Darren Stock also shows you how to create a marketing email list and implement powerful marketing strategies used by the experts.

Amazon – $3.23