What's happening?
Many businesses are yet to fully understand and grasp the impact that Google Analytics 4 will have on their paid Google Ads advertising. 
One of the key reasons that Google has made the shift to Google Analytics 4 is to
 prepare for the sunsetting of cookies and 

the increased need to provide consumer privacy and data governance. 
What changed?
Measurement Model
The first, and most critical change to Google Analytics 4 is the change in measurement model. Advertisers have become accustomed to Universal Analytics and its measurements based on sessions, whereas GA4 is event-based. What this means is that users' interactions with brands will become less fragmented by devices or platforms and will provide a better view of a consumer's journey.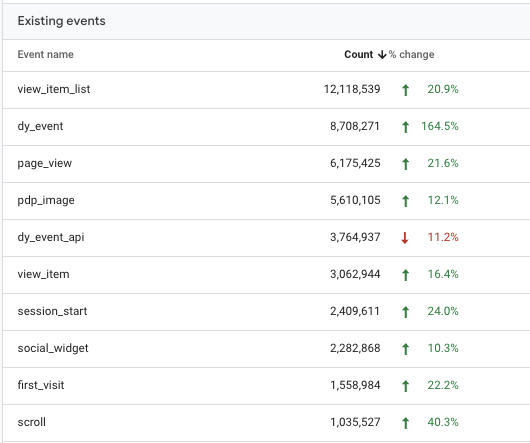 This is a double-edged sword for advertisers. On one hand, we have better clarity and data on how a consumer interacts with a website and their overall journey. This information can be utilised to improve customer experiences and help inform wider business decisions around branding, messaging and key consumer segments.
The downfall (short-term only) is that a less fragmented consumer journey will result in a decrease in key metrics. With Universal Analytics, a single Google Ads user could be counted for multiple sessions. However, with this change in model, it means that reported session data (and potential goal completions) will report fewer when compared with Universal Analytics – this could have an immediate impact on performance forecasts and/or KPIs for current Google Ads activities. 
Attribution Model 
The new default attribution model for GA4 is Data-Driven Attribution. It uses data from GA4 events and user interactions to determine which keywords and campaigns have the greatest impact on business goals. This model is the preferred model for advertisers as it leverages Google's machine learning and is continuously learning and optimising to accommodate for a brand's business vertical, consumer buying cycle and user experience. 

If advertisers were using Universal Analytics goal imports, it is currently utilising the default attribution model of last non-direct (unless updated in the Google Ads interface) and this model gives the most credit to the bottom of the funnel campaigns e.g. branded campaigns. 
With the change in GA4, advertisers and brands, in general, are going to have a rude awakening to realise that channels that they had previously determined to be their best performing, are all of a sudden not so glamorous after all! Despite this change in attribution, this is very much a move in the right direction for brands as it's now appropriately valuing the entire consumer journey (e.g. brand awareness) and allowing brands to make smarter decisions about their media mix.
For advertisers who are happy with the old model of last non-direct, don't fear, Google Analytics 4 allows for brands to change the default attribution model. As mentioned previously about the measurement model moving to event-based, there will still likely be a slight decline in results but it will likely be minimal by comparison.
What do we recommend?
For Google Ads advertisers, we recommend utilising the Google Ads conversion tag as the preferred method of conversion tracking (rather than Analytics). This provides the maximum data for optimisations and machine learning within the platform. It provides additional insights in terms of view-through conversions, showing the true value of brand campaigns. The other great factor is that advertisers can set data-driven (if applicable) as the attribution model within Google Ads. This way, advertisers can closely correlate performance between both Google Ads and Google Analytics when reporting on results. 
There is still a place for advertisers to leverage Google Analytics 4, if not through performance reporting and optimisations. It will provide greater insight into the consumer journey, the lifetime value of customers and how different digital marketing channels drive the overall consumer experience.