For our Data-Driven Digital community, we recently had a presentation on how All Good Things Must Crumb to an End: A Future Without Cookies with our Head of Growth, Selina Gough. 
With privacy being front of mind for both consumers and tech giants, we delve into what impact losing cookies will have on advertisers, and how to future-proof your business ahead of targeting and measurement changes.
Watch the recap below to get all the details and sign up for our next data-driven digital event here.
All Good Things Must Crumb to an End: A Future Without Cookies
Didn't feel like watching the recording? If you prefer to read, we've got all you need below. 
What Are Cookies?

How We Use Cookies

A Brave New World

Doomsday Preparation
What Are Cookies?
A web cookie (also known as an HTTP cookie) is a tiny snippet of data that gets added to the user's web browser when they visit a certain website. The code is stored in the user's browser over a period of time set by its creators (or until the user deletes it) and changes the way the browser interacts with certain pages.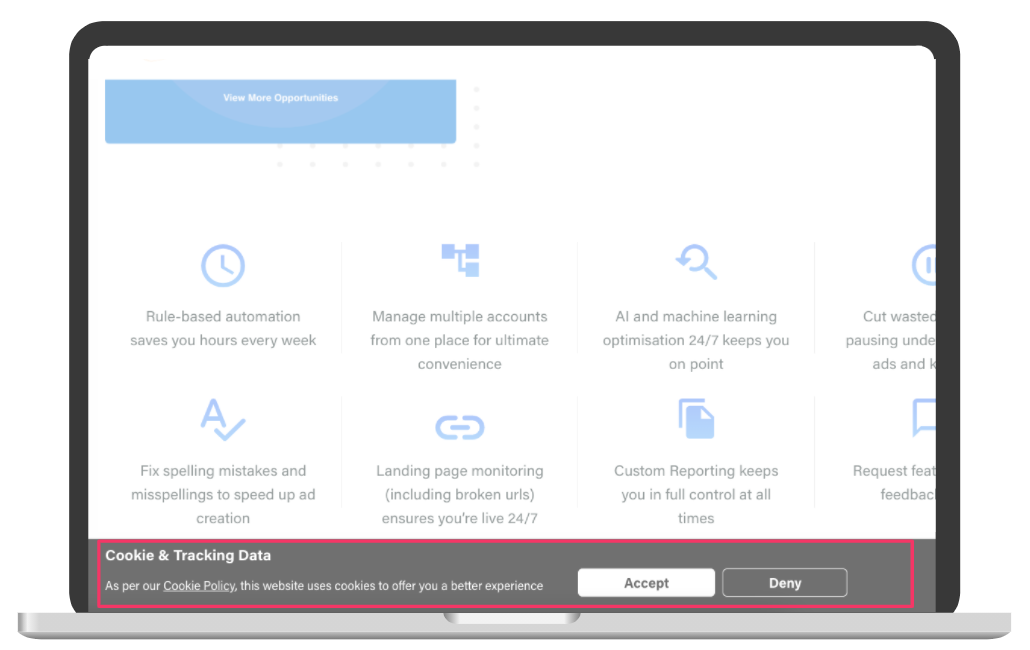 A Sequence of Events
A user visits your site for the first time

They are assigned a unique identifying tracking cookie

The anonymous visitor takes activity on the site

The activity is tracked and recorded: collected and sent to an external tool

The user eventually converts

The visitor's previous activity is assigned to the lead profile

When the visitor becomes a customer the conversion is attributed to a channel
First-party and Third-party Cookies
There are two key types of cookies that brands currently utilise; First-party and Third-party cookies.
First-party cookies are dropped by the publisher of the website owner when a user visits their own site.
Most publishers and website owners monitor website traffic via external vendors such as Google Analytics. Those still count as first-party cookies because they are monitoring visitors to the publisher's own site.
First-party cookies are used to facilitate various functions, including:
Storing stateful data (e.g. items in an online add-to-cart)

Retaining data previously entered into forms (used for autocomplete functions)

Saving user preferences

Authentication cookies communicate the user's account details and log-in status to account-protected servers

Recording user activity

Note: Facebook is now first-party cookies
Third-party cookies are used for all ad retargeting and behavioural advertising. By adding tags to a page, advertisers can track a user on their device across different websites. That helps build a profile of the user based on their habits, so messages can be better targeted to their interests.
How We Use Cookies
Audience targeting

Measurement

Reporting
Audiences
Prospecting Audiences
As web browsers communicate with ad servers, it has the ability to observe users paths and behaviour on the internet. This information is crucial because it reveals users' interests and consumer behaviour that allows advertisers to target user profiles for prospecting activities.


Retargeting Audiences
Based on a user's engagement with your brand, and your products/services, their cookies and behaviour can be strategically utilised to provide highly relevant content/dynamic content to drive advertising performance.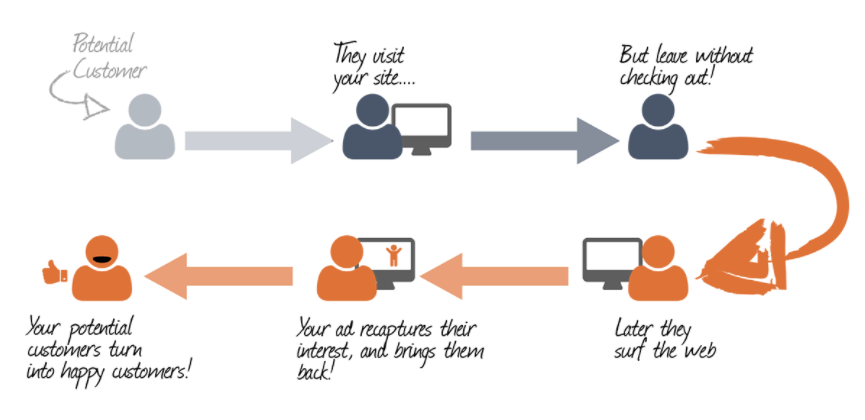 Measurement
Not only do cookies allow advertisers to target relevant users, but they also have a large part to play in the way that businesses can measure campaign performances and has a direct impact on ad serving – this will affect each platforms' machine learning capabilities as automation is only as good as the data that it is fed.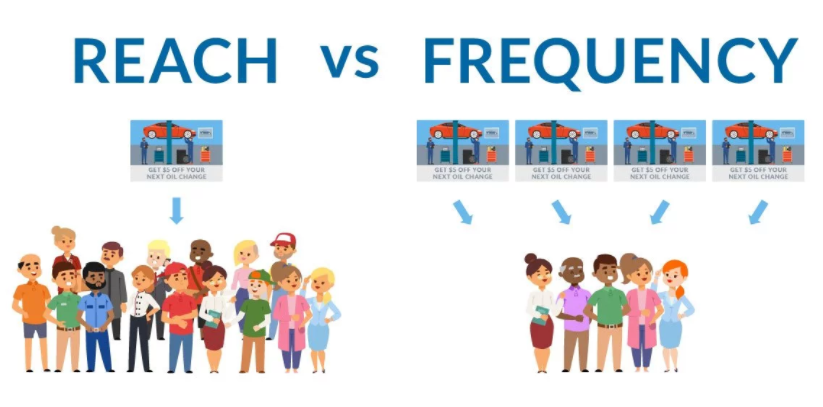 Reporting
Google uses several types of cookies to record and remembers different types of data about website visitors. This allows businesses to have a detailed report of their visitors' online behaviour.
Cookies calculate the following:
Determine which domain to measure

Distinguish unique users

Throttle the request rate

Remember the number and time of previous visits

Remember traffic source information

Determine the start and end of a session

Remember the value of visitor-level custom variables
A Brave New World
What's Happening to Cookies

Audience Targeting

Measurement

Reporting
Apple iOS 14.5 Update
Apple's response to the ever-increasing pressure for data privacy has resulted in the release of Apple iOS 14.5.
This latest update is requiring that all apps in the App Store show a prompt to their users on iOS devices to allow platforms to collect IDFA (identifier for advertisers) for tracking and targeting purposes.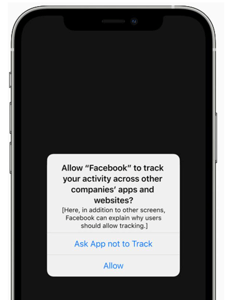 Facebook Targeting Changes
It is expected because of the rate of opt-in's and the contribution of Apple iOS users that website retargeting audiences will decrease.
There will still be some instances where users are coming from other sources (Android devices, browser traffic, not updated Apple devices) that will allow this targeting tactic to continue to be utilised but will need to meet minimum audience requirements for targeting purposes.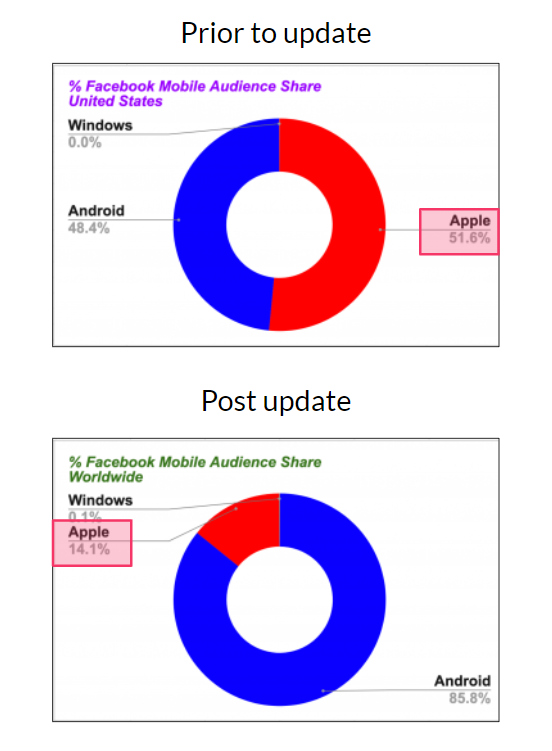 What's Happening to Third-party Cookies?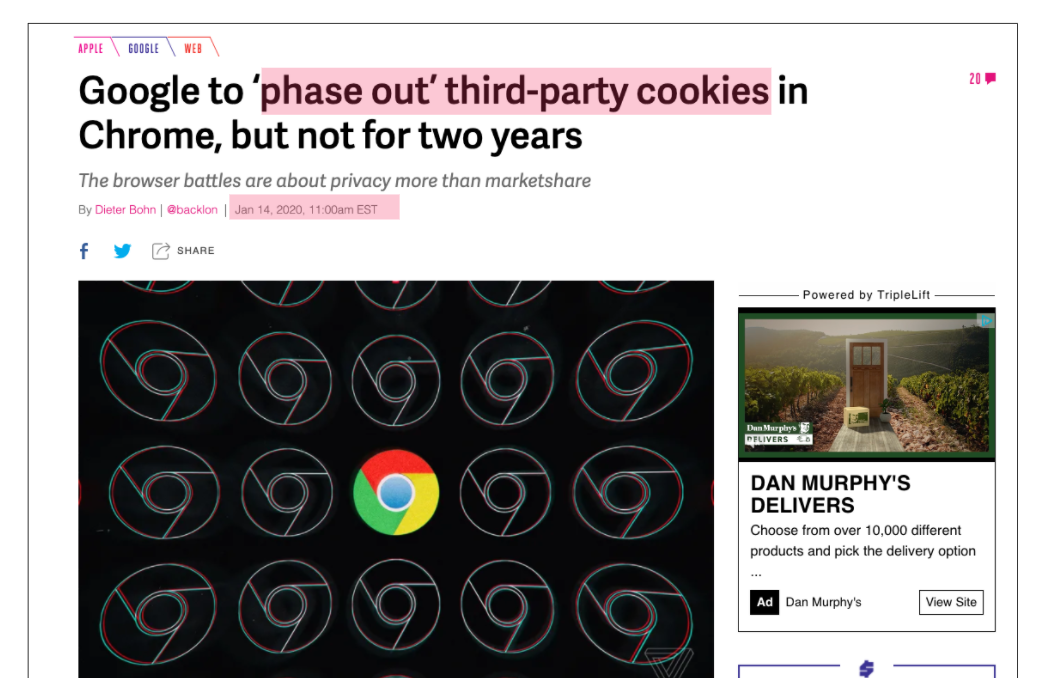 Google intends to take a phased approach. Justin Shuh, the director of engineering for Chrome, writes that Google's "intention is to do this within two years."
Google will be joining Safari and Firefox who have already blocked third-party cookies as a default.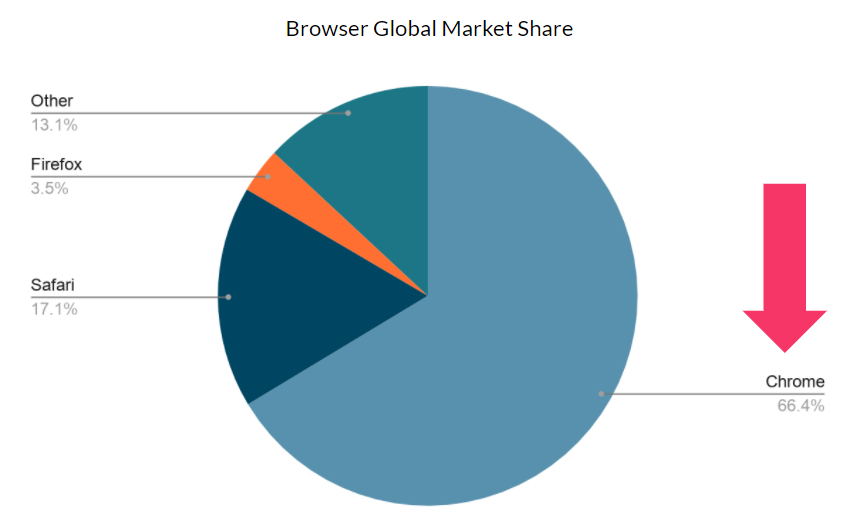 Why?
72% of people feel that almost all of what they do online is being tracked by advertisers, technology firms or other companies. 
81% say that the potential risks they face because of data collection outweigh the benefits.

Third-party cookies are not transparent: Consumers have little insight and control over how and what data is being shared about them.
Cookies are not people-based: Cookies actually represent devices such as a PC, laptop or mobile phone. They do not represent a person, and this causes a lot of duplication and wasted ad impressions.
Cookies are not persistent: Third-party cookies are also not persistent. They're not long-lasting and they're always subject to deletion by the actual browser or the individual user.
Cookies are not common: Cookies only exist in a web environment, and because they're not supported on other great marketing channels, you can't use cross-channel tracking with third-party cookies.
Audiences
Retargeting Audiences
As retargeting audiences are so heavily driven by third-party cookies and tracking pixels, it is expected that retargeting audiences (that aren't created from first-party data) will see significant decreases in audience sizes.
Audience Extensions
Audience Extension refers to the process of showing an ad to a publisher's audience across different websites, beyond the publisher's own site. This is similar to lookalike targeting, where you find a specific group of audiences on your website, and you want to find similar groups to them across the internet. This won't be possible without third-party cookies.
Behaviour and Demographics
Currently, third-party cookies from ad platforms share the data from your on-site advertising audience with the ad platforms, allowing the platforms to better understand behaviour categorisations and interest groups, as well as allows ad platforms to collect other demographic information that they may not already have.
Measurement
We expect the availability of individual-level identifiers to continue to degrade over time

The industry will move to rely on aggregated and anonymised measurement and data collection

Your understanding of the customer journey may still have gaps, even when you have the right infrastructure in place
Conversion modelling refers to the use of machine learning to quantify the impact of marketing efforts when a subset of conversions can't be tied to ad interaction.
Privacy Sandbox
Google Ads migrates to tracking solutions based on Google's Privacy Sandbox which will overcome the issues of utilising third-party cookies for performance and measurement.
What this means is that we'll very likely see affected audiences categories and in-market audiences for advertising campaigns on Google as Google-based cookie alternatives focus on less-defined 'cohort' level understanding of users.
Reporting
Cookies facilitate multi-session analysis and the removal of cookies impacts many Google Analytics reports. No data is lost per se; what we lose is the connection with previous user activity.
Examples of how reporting will be affected include:
Audience Overview – Cookie deletion increases the number of users (formerly called unique visitors) for the selected time period but does not increase session count.

New vs Returning – After cookie deletion, a returning user is recorded as new. The New Users count is always inflated relative to actual usage.

Time Lag – After cookie deletion, time lag to conversion would be reset to 0 days.

Attribution – If users can not be identified previously, then conversions will be attributed as "last click".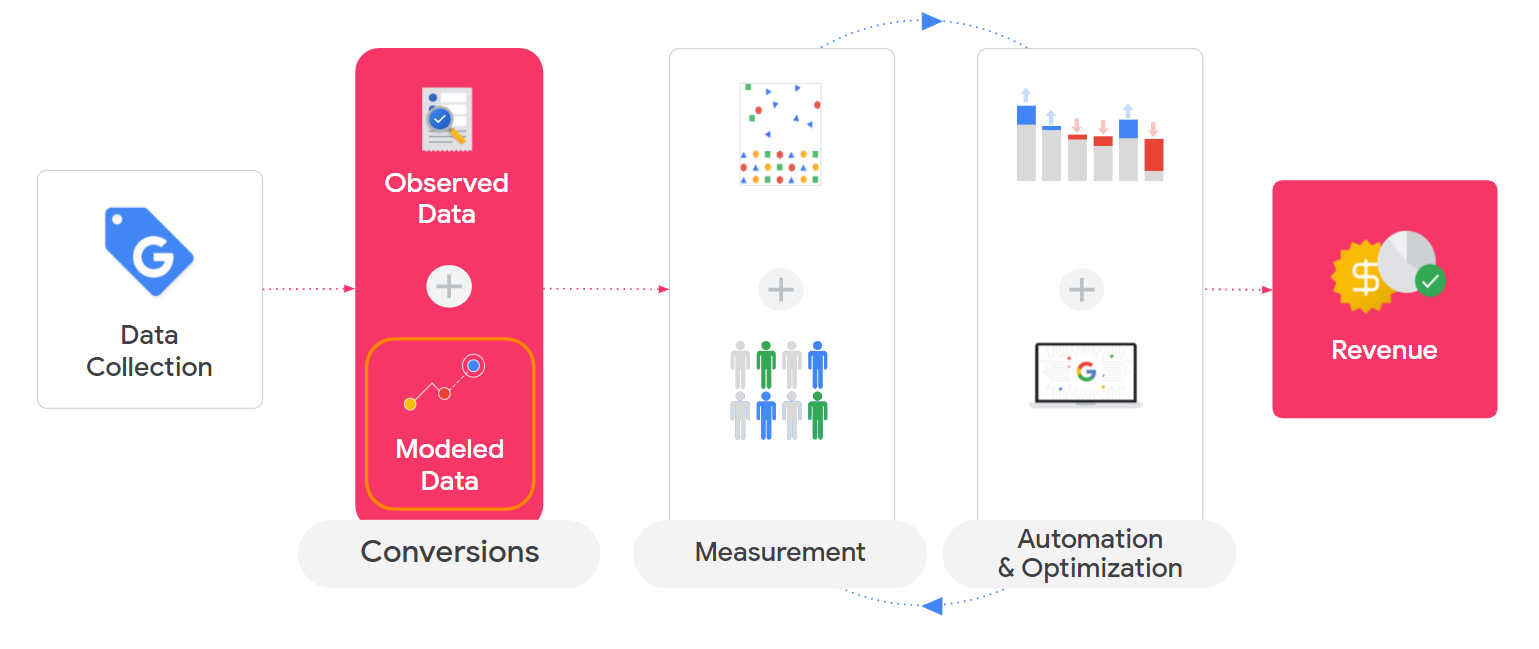 Doomsday Preparation
What Do We Do?
The future of third-party cookie targeting and tracking will consist of a combination of solutions rather than a single catch-all method. Examples of these solutions include:
First-party data – this will matter more than ever

Analyse current cookie-free performance, so that these strategies can be translated once cookies go away (time analysis data, brand analysis tools, site performance data)

Geographic performance – with the loss of cookies, the granularity of tracking will decrease and understanding where consumers are is pivotal

Contextual data – understand your target audience to leverage contextual targeting methods

Publisher data – work with publishers to curate similar audiences using their data

Invest in prospecting tactics to understand cookieless audience options
Data Solutions
First-party data

Unified ID 2.0

FLoC

Server-side tracking

Publisher walled gardens
The Future is First-Party

Advertisers using first-party data for key marketing functions achieved up to 2.9x revenue uplift and 1.5x increase in cost savings.

Source: Boston Consulting Group, Digital Marketing Maturity study 2020, North Ameria
How to deliver on the promise of first-party data
Tailor to brand objectives
Define strategic goals and calculate the potential impact

Determine what first-party data is needed

Calculate costs and risks of collection and management (e.g. GDPR, local privacy laws, risk of a data breach, etc.)

Create a first-party data roadmap

Offer value in exchange for data
Prioritise your data – only collect data you can activate against

Incorporate consent forms into site design and user experience

Communicate a clear value proposition when requesting data

Convenience – Notify them when a favourite item is in stock or their order status has changed

Deal or coupon – Offer a deal or coupon when people agree to provide their details

Loyalty programs – Invite people to register and sign in to an account or loyalty program

Mobile app – Encourage customers to download your mobile app
Invest in tech and organisational enablers
Integrate your marketing and data management platforms

Integrate your data and the processes to analyse it

Have the right people and partners in place
Test and learn to determine activation
Set a clear goal

Prove your concept on a small scale – utilise Customer Match and similar audiences

Scale, automate and invest

Ongoing test and learn methodology
Refine and validate through measurement
Establish KPI's that align with the business strategy

Implement necessary cross-platform measurement tools

Measure the value created to prove ROI and adjust data strategy

Platforms include:

Site-wide tagging

Sales direct

Offline conversions

Data imports for Google Analytics

Measurement Protocols from internet-connected devices
Build a business case for first-party data
Validate your data – Understand the value of the current consumer records in your database

Activate your data – Deliver additional return when user records are activated

Capture fresher data – Expand your database via a consumer value exchange
Unified ID 2.0
Unified ID 2.0 is an open-source substitute for the cookie.
Unified ID 2.0 uses consumers' anonymised email addresses which are gathered from users logging in to an online service (website or app).
Part of the issue that lies in the data collection is that data would come from 'logged in' users, and not all users are logged into the sites that they visit.
FLoC (Federated Learning of Cohorts)
FLoC will have an understanding of users at the 'cohort' level. Grouping users into cohorts provides a form of segmented targeting for advertisers while maintaining the privacy of the individual user.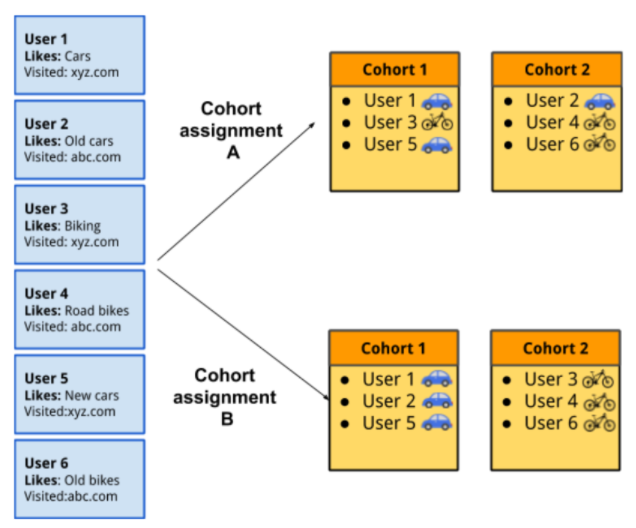 Server-Side Tagging
Server-side tagging allows for tags to be loaded from the server instead of the browser. Google released Server-Side Tagging containers in Google Tag Manager.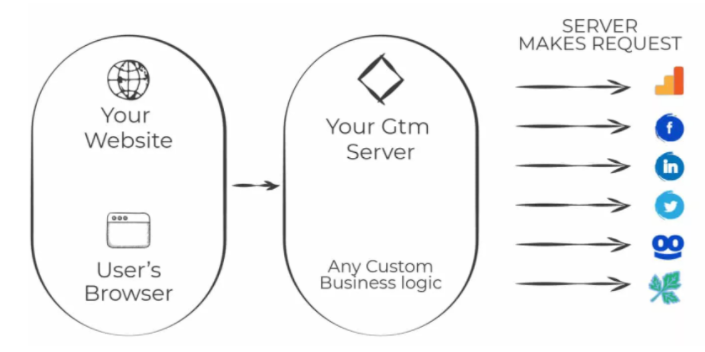 Key Benefits
Create a staging area for your data (full ownership and control)

Client-side performance: not allowing the browser to communicate directly with third-party vendors

Server-side proxy: adding a level of control

Data enrichment: secured communication with CRM

IP anonymisation: data obfuscation to ensure privacy
Key Downsides
Opaque data: by becoming opaque, networks requests are no longer visible = need to improve transparency and enclosure

Lack of vendor support

Circumvent blockers and protections: do not use server-side to do black hat analytics – always err on the side of privacy!
Publisher Walled Gardens
A Walled Garden is a closed ecosystem in which all the operations are controlled by the ecosystem operator. Publishers are collecting their first-party data and selling it at expensive rates. As these sources of data are generally authenticated, they're also an accurate source of modelling data to use as your construct your own user databases.
Prepare Your Business
Platforms – Integrate marketing and data management platforms.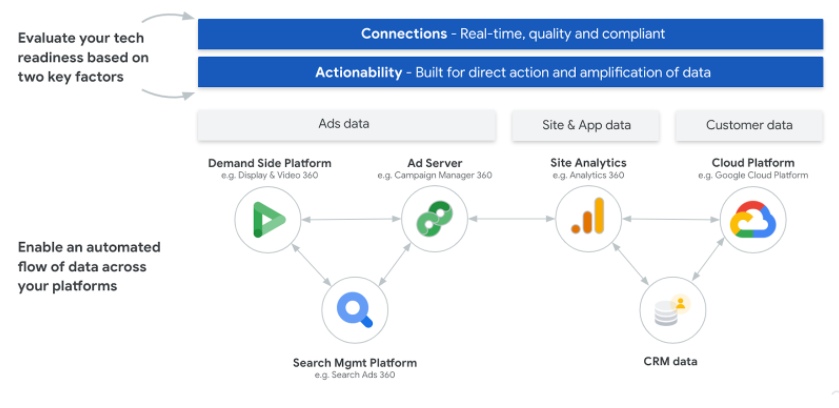 Process – Ensure that valuable knowledge and insights can be generated from integrated platforms.

People – Align the right people, with the right skillsets to understand the data and technology to design the right strategy.

How Digitally Mature Are You?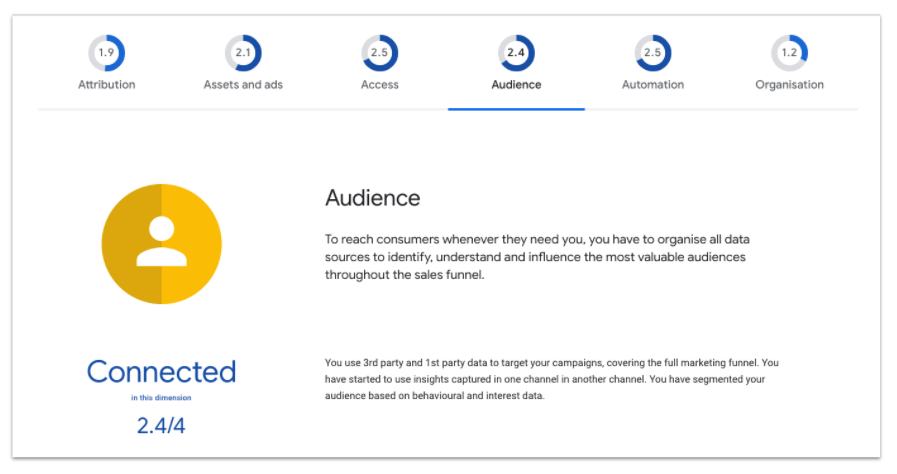 Find out how digitally mature your business is here.
Learn more about digital maturity here.
Key Takeaways
Prepare internal stakeholders for the changes to come

Prepare your tech stack to facilitate integration strategies across data and marketing platforms

Plan alternative marketing efforts around first-party data strategies

Provide reassurance to consumers that their data is protected

Provide consumers with value for their information