Do you have that one geek friend that is IMPOSSIBLE to buy for? We all do. Any old present will not suit their needs. Luckily you have stumbled across this article written by geeks, for geeks just in time for Christmas! Prices in USD
1) Daft Punk Helmet $3,666.23
Party Harder, Better, Faster, Stronger with this gold chrome and LED infused helmet.

2) Millennium Falcon Guitar $5,000
Shred the Kessig Run in less than twelve parsecs with this StarWars inspired guitar
3) My family zombie stickers $14.99
Accept the inevitable and show your true families side. We will all become zombies eventually.

4) 8-bit Tie $19.99
Perfect for the geek at work who brings out his humorous side in the office.

5) Bomb Alarm Clock $23.23
You tend to never sleep through an alarm again when your life is in danger. If your geek is often late or sleeps in, this is perfect to make them more prompt.

6) Lightsaber Toothrush $14.99
Fight the powers of the darkside while removing plaque from your mouth.

7) Zombie Gnomes from $19.99
Fill an entire garden with Zombie Gnomes for a creepy feel. Doubles as not only a Christmas present, but a Halloween one too!

8) Hidden Book Safe  from $23
Keep valuables safe in this false book. Who actually reads books now days. Isn't everything digital?

9) Transformer USB Drive $8.49
Entertainment for the train ride home from work, keep your geek amused AND their documents easily transportable.

10) Question Block Lamp $59
Go to bed; Mario style!

11) Dislike Stamp $19.95
With Facebook's recent addition of the dislike button, this is a fun gift to allow your geek to blow off steam. Just make sure you're not the one to annoy them!

12) Ultimate Computer Station $49,150
This is the Dream. Warning: You may not see your geek for days on end after gifting this.

13) Shark Sleeping Bag $229.95
Sharknado Alert!, Only in your dreams. Doubles as a Onsie.

14) Dragonball Z Gi Hoodie $49.95
Rock this clothing with a power level over 9000.

15) Bubble Wrap Calendar $20
The hardest part will be not popping every. single. one. on the first day.

16) Wrist Watch Post-it Notes $15
When you are running short on time, whip one of these on your wrist.

17) Camera Coffee Cup $13.99
Be sure that your geek doesn't mix this with his real lens.

18) Carbon Frozen Han Solo iPhone Case $3.49
A flexible silicone iPhone case to protect your phone

19)  Hardback Laptop Case with Liner $104.95
Keep your laptop and any other gear safe!

20) Flux Capacitor Wall Charger $14.99
Geek up your house and go back to the future with the flux capacitor wall charger.

21) Starwars Millennium Falcon Car Windscreen Cover $19.99
Your car may not actually be able to make the jump to lightspeed, but you can make it look like it can.

22) Cassette iPhone Case $40.00
Flexible and retro. iPhone protection available in a variety of colours

23) Cocktail Cyclone $14.00
Amaze friends with this storm in a bottle. The more you serve, the more fascinated they will become.

24) Game of Thrones Mugs $12.99-$23.99
What else do you get the king of the north who has everything? A mug in his honor.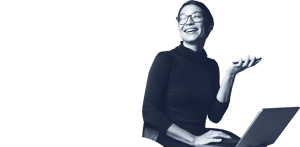 25) Playstation 4 Pro $559
Ok, ok, I know its not exactly 'cheap', but trust me. If you manage to score one of these before christmas, you will be KING of the christmas gifts. Expect something nice in return next year.
What geek presents have you bought this year? Tell us below.
Merry Christmas from all at In Marketing We Trust!