With the rollout of iOS 14 you may be wondering just how many site visitors you have using an Apple mobile device. With iOS 14 primed to affect your paid performance, you'll want to look at Google Analytics for the operating system version and check it against performance metrics, such as paid, social, etc. to find out where your iOS users are coming from, get a benchmark and determine how much the new app tracking transparency prompt is affecting your views. Here's how to find the iOS version in Google Analytics.
Please note this post was updated in September 2023 to work with Google Analytics 4.
How to find the iOS version in Google Analytics
Anyone with Google Analytics 4 can check the iOS version of site visitors. There are numerous ways to get there, but the quickest way to get an overview of how much of your traffic is using an iOS operating system is to:
1. Log in to Google Analytics
2. Click on Reporting
3. Select Tech, then Tech Details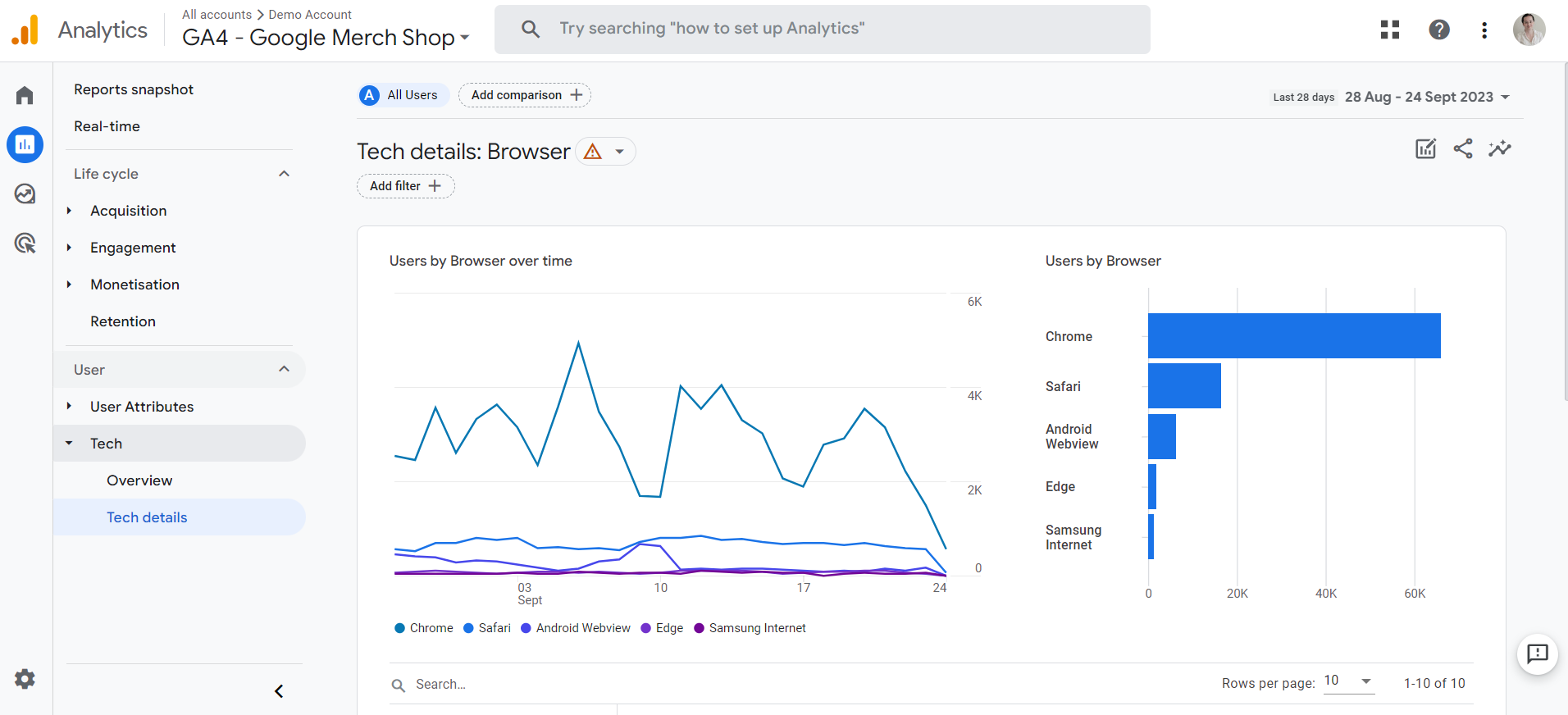 4. Click on the browser dropdown and click Operating System (you can also choose OS with version or OS version)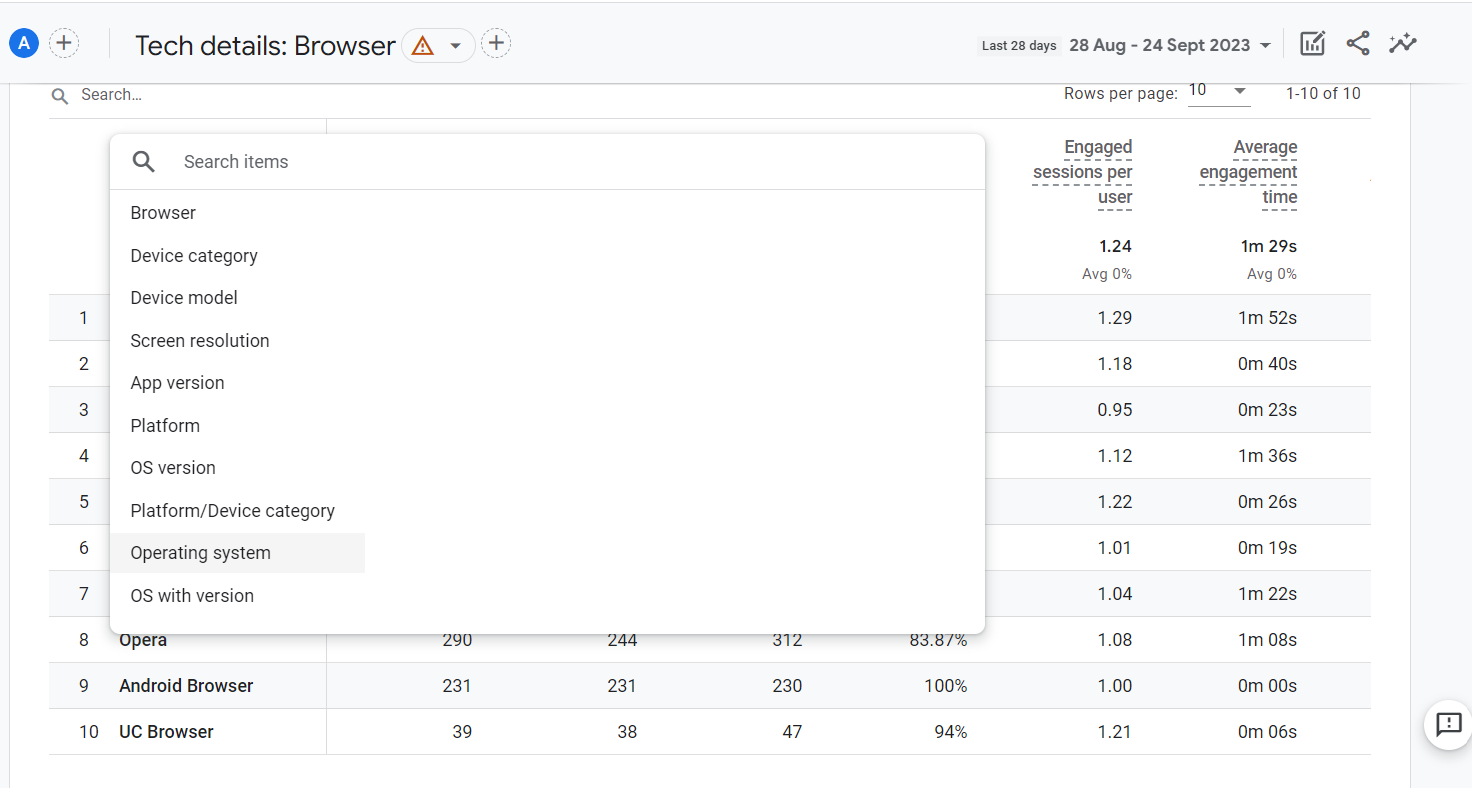 Now we can see which operating system people are using to view our website.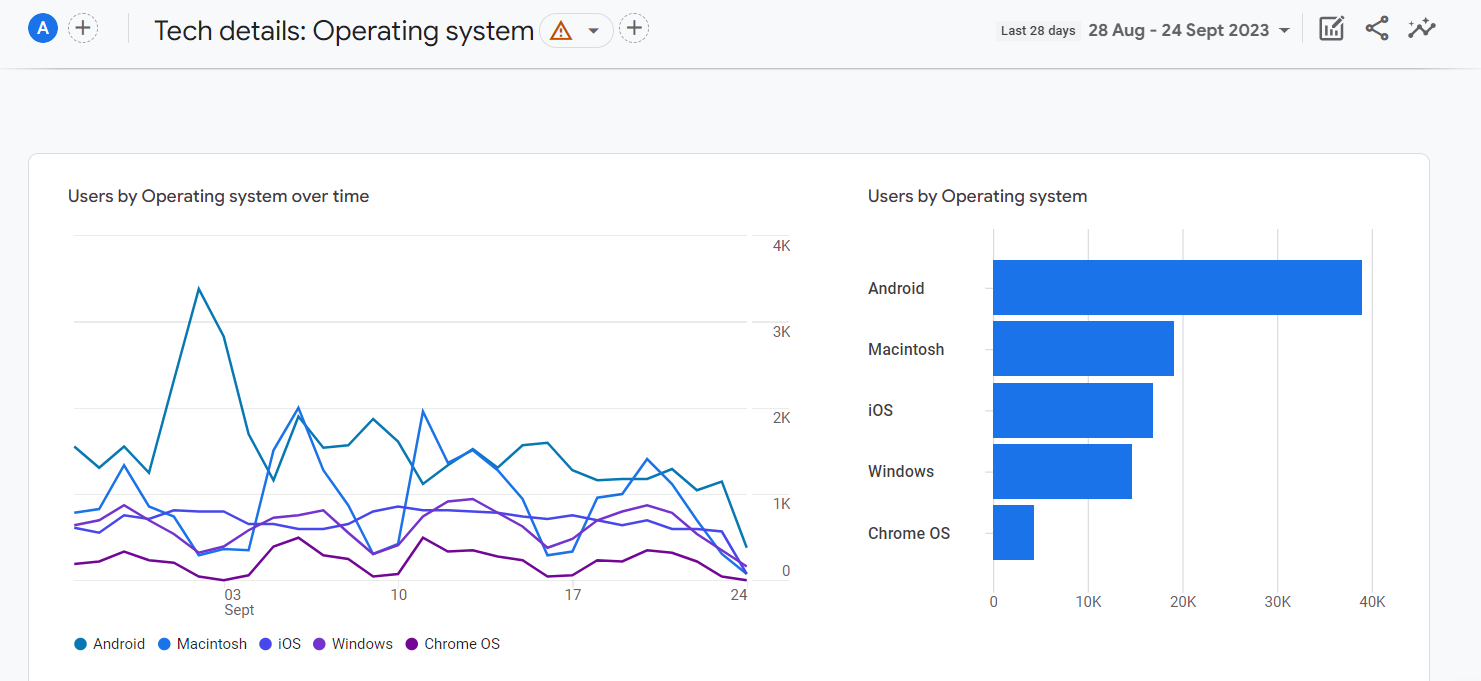 By selecting 'OS with version' we can see what version of iOS our users are using.
In this example, we can see that the majority of iOS users are using a version of iOS 16.6 or 16.6.1, which means our paid advertising traffic may be affected by the new app tracking transparency prompt.