A lot of interesting things happened at Google this week with new seasonal video ad templates, new desktop shopping searches, October 2022 spam update, FTP data import in Google Analytics, and more.
ICYMI, here's what happened at Google This Week.
Google Ads Sponsored Label
Google has rolled out a new search ad label, replacing the black "Ad" label with a new bold black text "Sponsored" label. Google said this is to help "make sense of the information you see is ensuring that ads are clearly labelled".
Here is a screenshot of the new bold black "Sponsored" text ad label: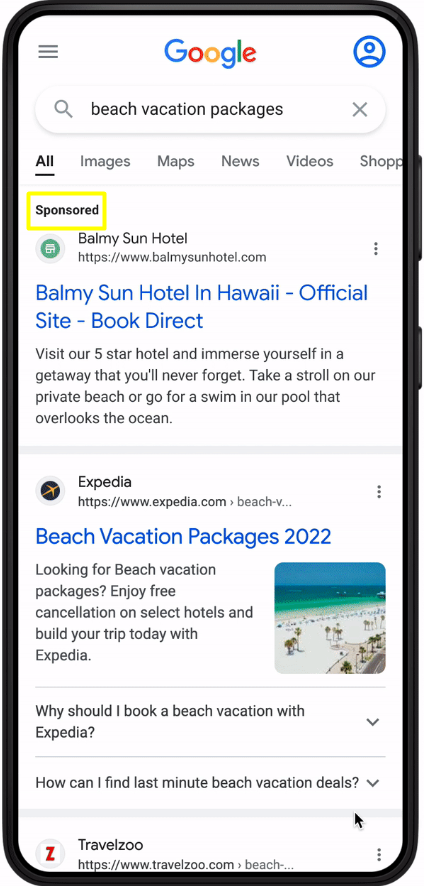 Google's New Site Names & Updated Favicon
Google has rolled out "site names" in the mobile search results. Site names more prominently show the name of the website, as opposed to just the URL, at the top of the snippet. Google also announced the size and shape of the favicon will be displayed next to the site name and URL of the search result snippet.
Here is what the new site name and favicon placement look like:
FTP Data Import in Google Analytics
Google Analytics has announced that users can now set up a regular daily, weekly, or monthly schedule for all data import types (item, cost, user, event) that will retrieve data from any FTP server.

Users will still be able to manually import a file on-demand, but can also have the assurance that data will be kept current and accurate via automatic imports.
The 'YouTube Effect' With Three New YouTube Features
YouTube has announced three new features for advertisers to reach people where and when they're watching the most. The three new features are spread across shopping, audio, and streaming in what YouTube calls the 'YouTube Effect'.
The new features are expanded product feeds for Discovery Ads, moment blast, and global availability of Audio Ads.
New Google Reporting Columns for Conversions
Google Ads has rolled out three new conversion reporting columns that provide easier access to data on conversion goals. The three new conversions columns are results, conversion goals, and results value.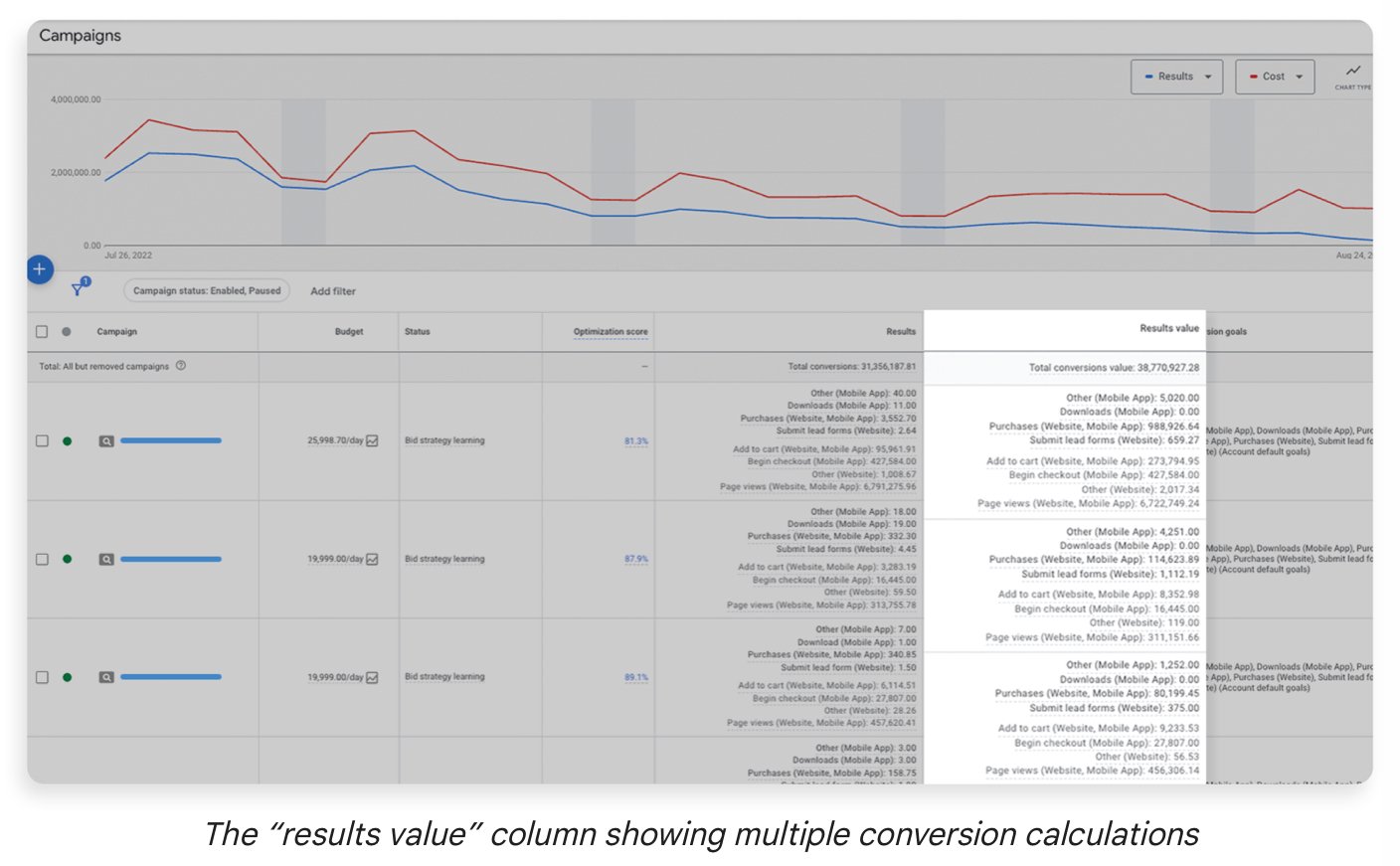 The new columns are available on the Campaigns page for tables and charts, as well as on custom reporting pages.
Google's New Seasonal Video Ad Templates
Google Ads has launched new seasonally-themed video ad templates, to support the holiday seasonal marketing efforts. The templates have designs and music tracks for Diwali, Hanukkah, Christmas, and seasonal sales events like Cyber Monday and Black Friday.
Advertisers can customise these templates with images, logos, brand colours, and text.
October 2022 Spam Update
Google has rolled out a new search ranking algorithm update targeting the more spammy side of the search results, called the "October 2022 spam update". Google estimates the October 2022 spam update will take several days to roll out.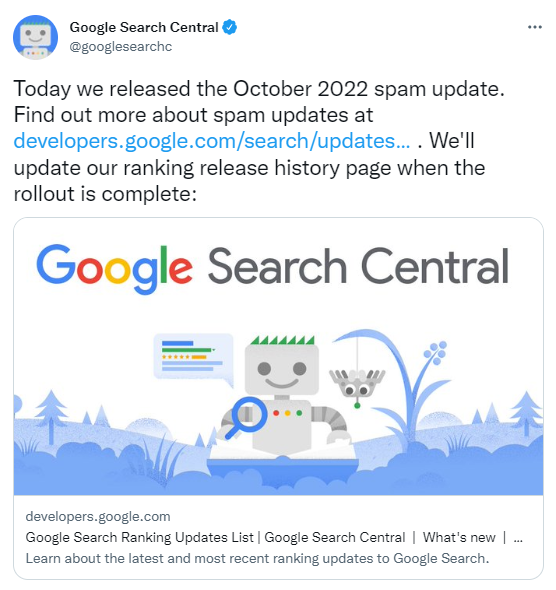 The company said this update is global and affects all languages.
Updated "Unavailable Video" Google Ads Policy
Google has updated its "Unavailable Video" policy in Google Ads, which gives advertisers a clearer understanding of the disapproval reason and how to rectify the issue quickly.

The update gives four examples of why a video ad may be marked as unavailable.
Google Launched "My Ad Center"
Google Ads has rolled out a new tool that lets users customise the ads they see across search results, YouTube, and Google Discover. Advertisers can now also block sensitive ads and learn more about the information used to personalise their ad experience.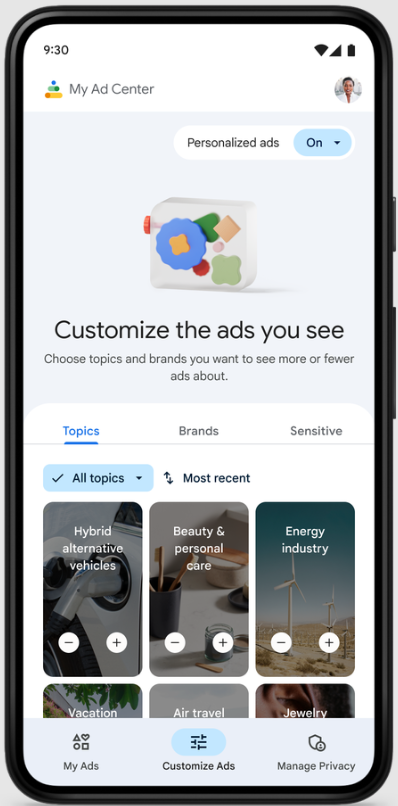 Google's new My Ad Center lets users disable targeted advertising without giving up helpful features like personalised search results.
Google's New Shopping Searches on Desktop
Google Shopping has added a more comprehensive selection of product images to make the shopping experience on desktop more appealing. Google says the new shopping search experience will come up when searching for clothes, electronics, beauty products, or home goods.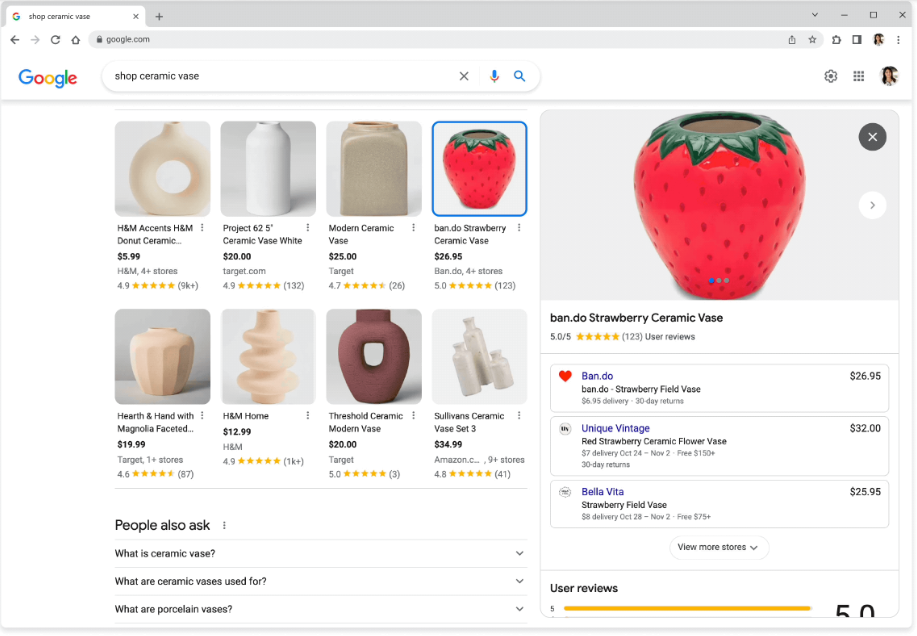 In an example from Google, you can see how search results for product category pages contain a whole row of thumbnail images.
Thank You for Reading
Have you noticed the roll out of the October 2022 Spam Update, or any other changes from Google this week?
Check back next Friday for the latest from Google This Week.
Want more Google articles? Here: