A lot of interesting things happened with the launch of the December 2022 link spam update, E-E-A-T, new Google search refinements, and more.
ICYMI, here's what happened at Google This Week.
Continuous Scroll to Desktop Search Results
Google is now rolling out the continuous scroll on the desktop search results, with an update that lets users endlessly scroll through multiple pages. Google initially brought this feature to mobile search in October 2021.
The continuous scrolling feature is now rolling out to desktop search results in the United States.
December 2022 Helpful Content Update
Google has confirmed another helpful content update rollout across search results. The December 2022 helpful content update began on December 5 and will take up to two weeks to complete.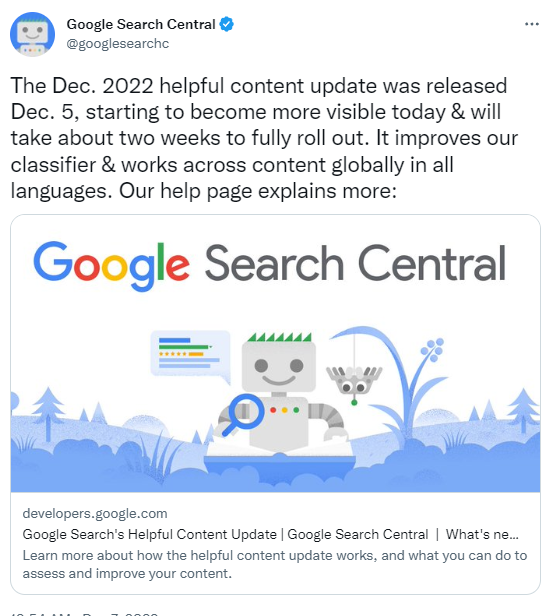 Google's helpful content system is designed to reward webpages created for people rather than search engines.
New Google Search Refinements
Google rolled out a new search refinement-related topics feature in the top bar filters under the Google Search bar to help users find more relevant content.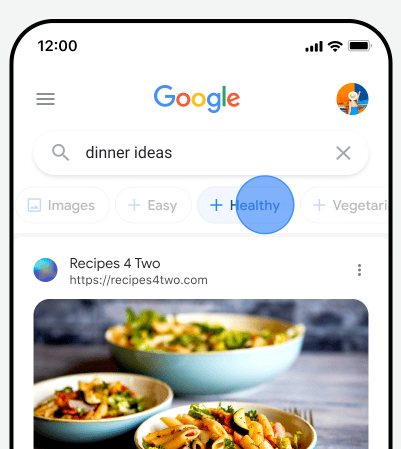 For example, if you're searching for 'dinner ideas' you might see topics like 'healthy' or 'easy'. Tapping on a topic adds it to your query, helping you quickly refine your search results with less typing. Topics are dynamic and will change as you tap, giving you more options and helping you explore new areas.
Behavioural Modelling In GA4 Reporting
Google has introduced the launch of behavioural modelling data in real-time reports and cards with real-time data in Google Analytics 4. Behavioural modelling fills in the data gaps by modelling the behaviour of users who decline analytics cookies based on the behaviour of similar users who accept analytics cookies.

Google said the feature will be rolling out gradually over the next few weeks.
Google's Visual Guide to Search Elements
Google has launched a new help page that documents a visual guide with illustrations and definitions of the most common search results features.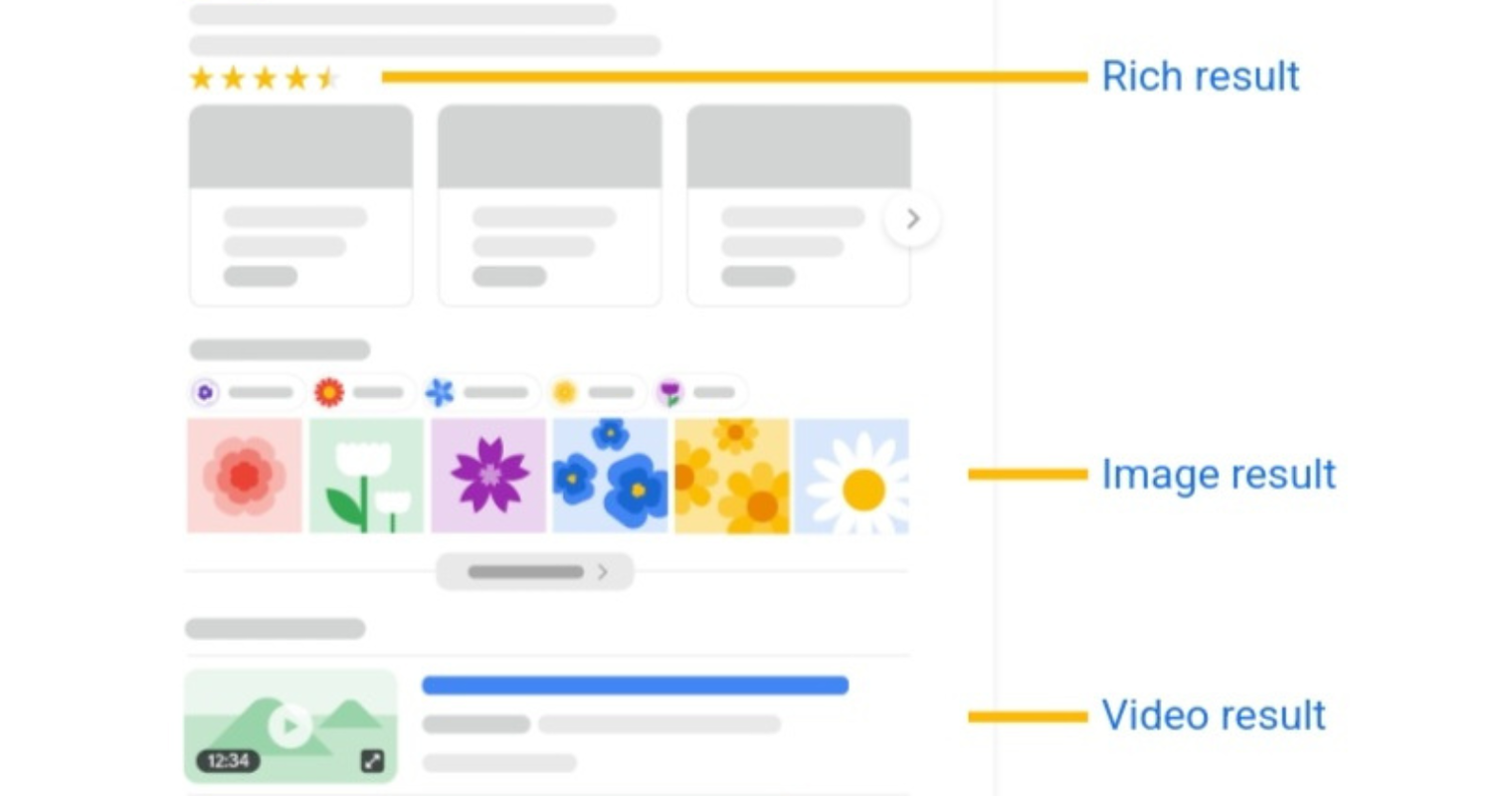 Google's Visual Elements Gallery provides information for 22 search features in total, explaining what the elements look like, what they are called, and whether you can optimise your site for them.
New Google Ads Data-Driven Attribution Features
Google is making it easy to switch to data-driven attribution for Google Ads campaigns with the launch of two new data-driven attribution features intended to introduce more transparency and make it easier for advertisers to switch.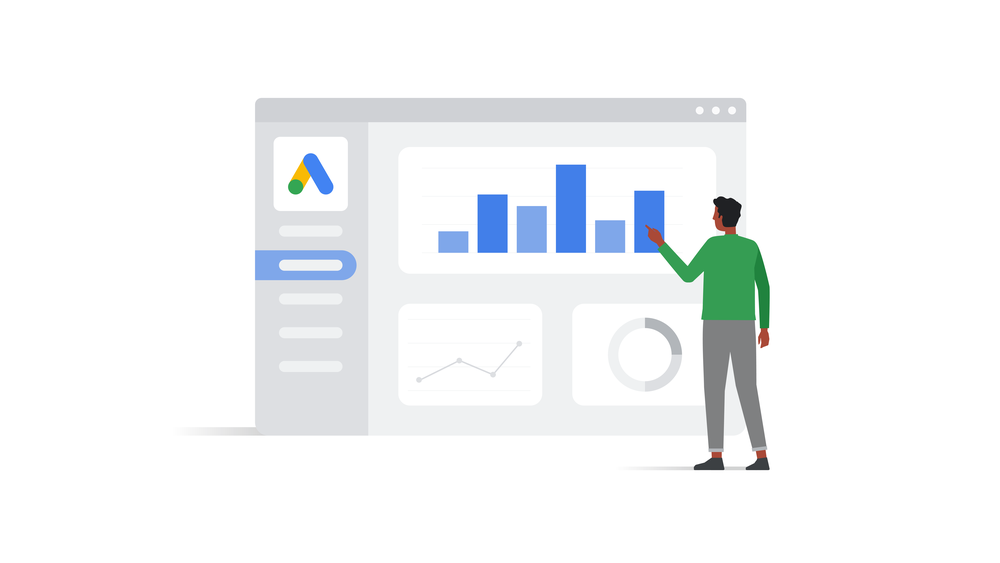 Google says advertisers who switch to data-driven attribution from another attribution model typically see a 6% average increase in conversions.
New Landing Page Report in Google Analytics
Google Analytics has added a new Landing Page report to help users evaluate the effectiveness of the first page people land on when they visit your website.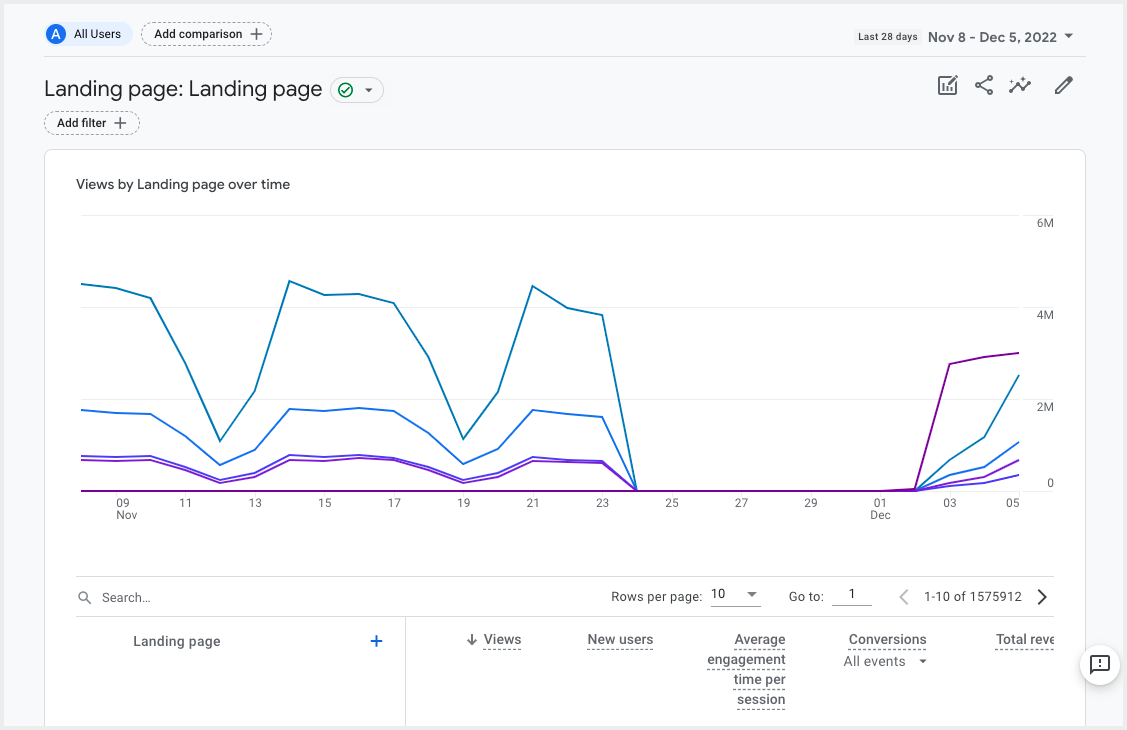 Users can see the Landing Page report in the Engagement topic in the left navigation automatically.
December 2022 Link Spam Update
Google has confirmed an update to its spam detection system, called the December 2022 link spam update. This update will take about two weeks to roll out and is a global update. Google is upgrading its spam detection system with the ability to find purchased links, and detect domains used primarily to pass links to other sites.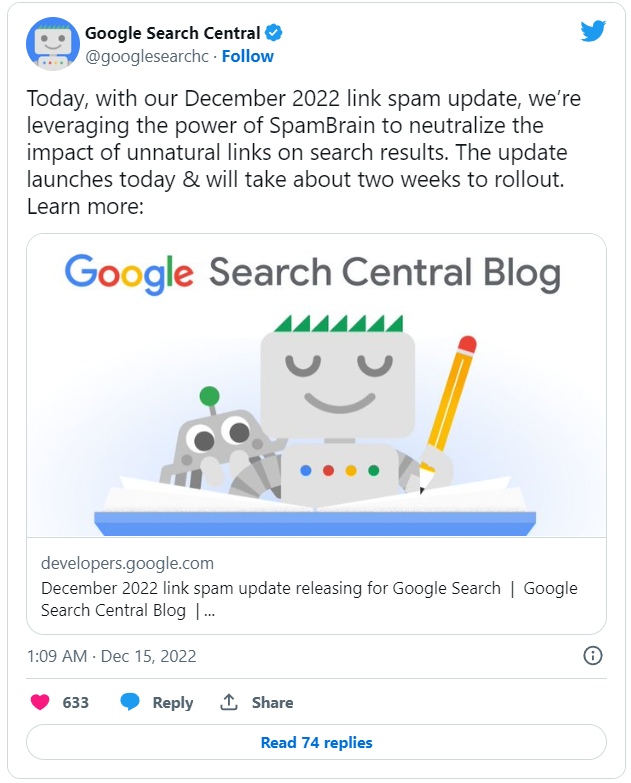 The search company is still in the process of rolling out the December 2022 helpful content system while this spam update is rolling out.
Google Merchant Center Policy Update
Google has updated its Merchant Center prohibited practices to include a new account issue status, "Linked account suspension".

The new issue status is a clarification of Google's existing enforcement to provide retailers with better instructions on how to resolve their account issues.
Google E-A-T Gets an Extra E for Experience
Google has updated its search quality raters guidelines for the second time in 2022. This revised document has some substantial changes to E-A-T, by adding an extra E to E-A-T for "experience".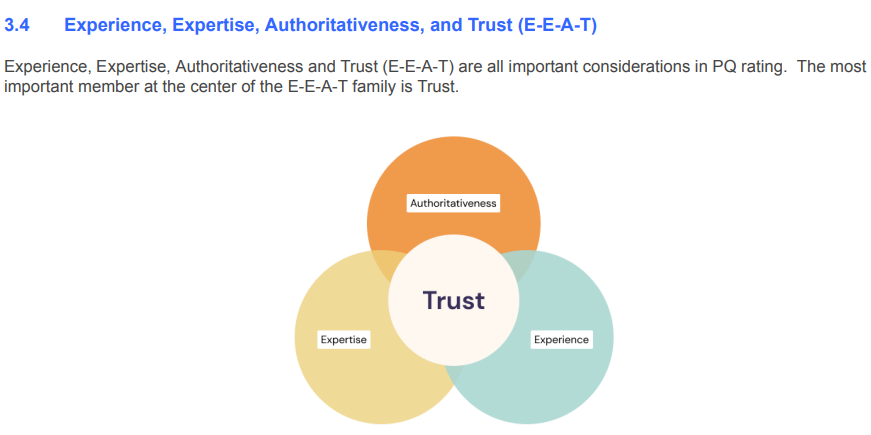 Google's search quality rater guidelines have been updated accordingly, with insight into how the company instructs quality raters to evaluate a content creator's expertise.
Thank You for Reading
Have you noticed any other news about Google's December 2022 link spam update or any other changes from Google this week?
Check back next Friday for the latest from Google This Week.
Want more Google articles? Here: