About the client
Our client is a big player in the travel industry, with more than 100 million people using their app and website monthly to help with their travel plans.
Despite their strong position, they do have a number of competitors and are in an industry that requires continuous optimisation of their digital offerings. We approached this project by testing changes across a small subset of pages. With excellent results, we were engaged to complete updates across the entire site.
Challenge
From little things big things grow
Working on a site with millions of pages means small, incremental changes are very important and even small percentage increases can have enormous impacts on the bottom line. The website was already in great shape when we started but continuous optimisation will ensure it stays that way.
Internal linking in the too-hard basket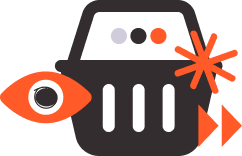 Complex SEO projects like internal linking at scale often take too long to be implemented by internal teams. Projects involving millions of pages can take in-house teams a year or more from inception to delivery when requiring a mix of technical SEO, data, engineering and analytics.
In Marketing We Trust's expert team of SEO specialists, data scientists and engineers are able to bolster internal teams and mobilise quickly to get projects completed.
Measuring business impact, not SEO signals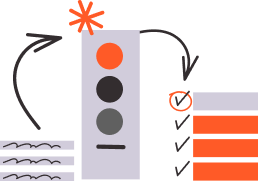 Data wasn't captured in a way that activity could be measured easily making it difficult to determine results of in-house performance. Showing real business impact from our work was crucial.
Solution
Getting buy-in by showing tangible results in one quarter
Large-scale SEO projects can have a significant impact but can be hard to define without solid data and a documented scientific approach.
We created a robust business case backed by statistical methods to show the impact of our work. Our team of expert Enterprise SEOs defined and implemented rapid prototyping in less than 10 weeks from the initial kick-off date.
Knowledge is power for in-house teams
We created a roadmap for knowledge transfer so that our client could take back control of the project. This means that the ongoing improvements continue well after In Marketing We Trust is done. Their senior marketing team is now able to pitch for larger SEO projects with confidence in their data and forecasts.
What we did
Increasing commercial value with a test & learn approach
There are many steps to an internal linking project of this scale, including:
Crawling the website
Identifying URLs that need attention
Performing page value platform scores
Creating an opportunity scorecard
Prioritising pages by commercial impact
Using In Marketing We Trust's own AI tool to determine where links should point
Final review with our expert data and engineering team
After the first update, recrawl the site and monitor results
We define the value of each page first and foremost on whether it's making money for the business, as well as search volume, relevance, and more. Our opportunity scorecard allows us to focus our efforts where they'll make the greatest impact.
Results
Small improvements across big
websites = Extra revenue
With multi-million page sites, especially with many competitors, large double-digit results are simply not going to happen at scale.
We were able to show a 3% increase in rankings and improved traffic by 5% on sample pages used to get accurate performance measurements. With consistent performance, we were able to accurately forecast 245,000 additional site visits. This results in an incremental revenue increase of $120,000 annually.
In addition, we were able to reduce the project time from almost a year when run internally to just 10 weeks when run by In Marketing We Trust. This substantially freed up internal resources for other projects. With the reduced turnaround time we achieved return on investment in under 6 months.
3%
increase in rankings
5%
increase in traffic
245,000
additional site visits
Adam Vance
General Manager Marketing, Sales & Product
In Marketing We Trust is our partner in helping us lift our digital and social game. Their understanding of our business at Cruiseco and ability to help adjust and refine our goals, whilst ensuring we become more educated by best practice has been extremely beneficial. We look fo...
Julien Perreard
SEO Manager
The team at In Marketing We Trust, led by the very knowledgeable Frederic, has been working with Expedia since 2014 and has helped us uncover and fix a number of on site issues across our 18 million page website. Their deep understanding of complex sites' issues and pragmatic a...
Emily Callahan
Product Owner
We enlisted In Marketing We Trust to help our new Australian division get one step ahead of the content marketing game. The team has complimented ours perfectly, providing essential training, delivering high quality links, and advising us on how to get the most from our blog b...
Louise Percy
Digital Marketing Manager
Absolute experts in SEO, SEM and digital strategy, they truly live up to their name and I trust them to deliver great results for my brands. They operate as if they are part of your team and have the detailed skillsets to plug any holes you have internally....